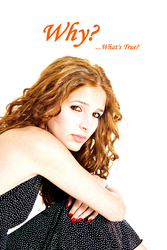 As I gradually came to understand the beauty of life through meditation and the Holy Scripts, writing became my passion and art of expression
Abbotsford, BC (PRWEB) October 24, 2007
"Why?" and "Windows of the Moment" are companion books written by Shaheer Sehyogi and represent a testament to the inner strength and power of the human spirit to overcome insurmountable odds.
"Because of the severely abusive environment in which I was raised, I was a prisoner of my childhood and eventually my mind. Extreme beatings from my mother, sexual harassment from friends and relatives, and constant fear and embarrassment were my way of life. My nights were sleepless, my eyes tearless, and my hands never stopped shaking. From this dark experience, my mind was sick and stuck in depression. My books relate to my physical, mental, intellectual, and spiritual journey," said Sehyogi.
Why? and Windows of the Moment teach spiritual enlightenment, through Sehyogi's painful life lessons, meditation, religion, science, and philosophy. The prevailing message of the books is that the true assessment of one's life is the gateway to satiety and peace.
These books are intended for those who:
· Are afraid of loneliness
· Seek peace and comfort
· Are eager to know themselves
· Seek to understand the mystery of life and death
Through meditation and the study of the religious Holy Scripts of Krishna, Buddha, and Jesus, Sehyogi was reborn, and discovered a new understanding of life and the art of expression.
"As I gradually came to understand the beauty of life through meditation and the Holy Scripts, writing became my passion and art of expression," adds Sehyogi. "The main message of my books is: To succeed in life everyone should first understand themselves. My aim has always been to exhibit my love and to share my experiences with others, and these books enable me to do this."
According to Sehyogi, "The assessment of life became the science of life, and through this I learned that life was limitless and infinite. Life changes when you truly see yourself. These books are the true illustration and proof of a true and upright life. It will enable us to realize that we are all the same, limitless. By understanding this fact we shall become happy and prosperous. Today I fear absolutely nothing only because I know what life is.'
Shaheer Sehyogi is a mother, a writer and deep believer in psychological, philosophical and metaphysical knowledge. She has worked in radio and appeared on TV dramas. She lives a quiet, peaceful and secluded life in Canada.
Why? and Windows of the Moment are available at: http://www.amazon.com and http://www.sehyogi.com
Review copies available upon request
###