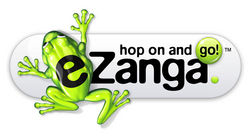 eZanga is developing a business model that excludes fraud from the very beginning; and our customers love it.
Middletown, DE (PRWEB) October 30, 2007
eZanga, Inc., a Search Engine firm based in Middletown, DE, announces the official launch of Traffic Advisors™. A beta version of the system came online earlier this year and proved to be a monumental success. Traffic Advisors allows eZanga's search traffic, currently over 10 Billion searches each month and aggregated from the best search engines (outside of Google™, Yahoo®, and MSN®), to be fraud filtered through an effective proprietary system. In real time, Traffic Advisors blocks fraudulent traffic before it hits a customer's site and before it charges their account. This one-of-a-kind system was designed by the founders of eZanga because of the growing threat of Internet advertising fraud.
For businesses wanting to connect directly with Internet users at their peak interest, keyword searches have grown into a multi-billion dollar business. And for good reason -- they work. But, since advertisers pay search engines on a "per-click" basis, and search engines pay out to various tributaries through a network, fraudulent click sources have become rampant. "It is an illusive theft. However, they are not invisible, and we backtrack straight to them," says Richard Kahn, CEO of eZanga and chief developer of Traffic Advisors, "eZanga is developing a business model that excludes fraud from the very beginning; and our customers love it."
Richard Kahn and Angel Pabon, Chief Executive Officer and Chief Operating Officer of eZanga, respectively, experienced the frustration of wasted money due to fraud. Several years ago, they were engaged in their own online commerce campaigns. According to Kahn, "We would recognize that these campaigns were almost profitable and would have been so without the fraud. We confronted the search engines and there polite response was, 'show us proof.'." So they did. With nearly $600,000 per month in ad spends, they didn't half-step their investigation. Kahn states that "We easily proved our cases with the search engines, thanks to the extremely thorough evidence that we provided."
After experiencing some of the largest credits ever offered by some of these search engines to any advertisers, Rich and Angel reasoned that it would be a valuable market tool if they could package the anti-fraud process. That would allow other advertisers to benefit from Internet advertising without having to deal with fraud.
"That was the beginning of the past two years of writing the Traffic Advisors system" said Kahn. "We began using the system with a select few customers in early 2007 and their response was shocking to them, but not to us." Peter Fortin of Junk Your Junk Disposal Inc., who has been buying keyword search traffic from eZanga, was one of the early accounts. He states that eZanga is... "the best thing that's happened to Junk-Your-Junk".
While the traffic monitored by Traffic Advisors is culled from searches conducted outside of the big three search engines or Yahoo, Google and MSN, it's every bit as relevant for fraud protection as searches reported by the big three. Each comes from real people doing real searches. The cost of a click from the eZanga network is only a fraction of the cost from a larger brand name search engine.
"One of the benefits that we offer that the Big Three does not is the human element of a dedicated Account Manager at any budget level," states Kahn, who oversees the operations on a daily basis. "At any budget level, we are available to our clients. We want their feedback, we welcome their concerns, and we know our traffic so we help them optimize their campaigns."
eZanga, Inc. was founded in 2003 and led by search engine veterans Richard Kahn and Angel Pabon as an effort to help people find information on the web faster and easier. eZanga's innovative and proprietary technologies push the limit of meta search technology by retrieving search results from multiple search engines. We then re-rank and display the most relevant results without duplication. We also provide online advertisers with local, regional, and national placement focused on generating high ROI. eZanga is the birthplace of Traffic Advisors™, our own, proven, anti-click fraud technology.
Contact Information:
Richard K. Kahn, CEO
888-4-EZANGA Ext. 7001
Rich(at)eZanga.com
###