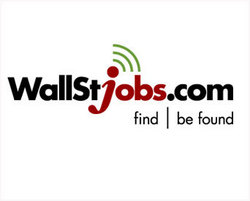 In a skittish job market, focus your energy on deepening your existing network relationships as opposed to just expanding the numbers of contacts
New York, NY (PRWEB) October 24, 2007
With almost daily announcements of job cuts in the financial services sector, it makes sense to change your networking strategy from horizontal to vertical suggests WallStJobs.com founder, Robert Graber.
"In a skittish job market, focus your energy on deepening your existing network relationships as opposed to just expanding the numbers of contacts," advises Graber. "Your time is better spent developing stronger professional connections with the names you currently have in your BlackBerry or iPhone."
Graber suggests the following:

Fine tune your network database to make it both manageable and cogent. Focus on individuals who are most likely to be in a position to refer you to career opportunities if needed.
Move that list into your calendar program, making it a point to contact each person ideally once a month.
Create internet news alerts targeting your personal network names and the companies and industries they are in. Use these alerts as a reason to phone or email each contact.
Suggest getting together with your contacts at their convenience. Any excuse for 'face time' is extremely valuable.
Take note of birth-dates, anniversaries, children's names, etc. and integrate personal information into your professional dialogs.
"The time to strengthen your networking is before you need it," says Graber. "Don't wait for the axe to fall before you make relationship-building a priority. All business professionals recognize the symbiotic nature of networking, but it is just human nature to respond more positively to individuals who we regard as being genuinely involved and interested in our professional lives."
About the company: WallStJobs.com, the premier recruiting source exclusively for financial service professionals, is a member of the Jobosaurus family of uniquely specialized recruiting sites.
This press release was distributed through eMediawire by Human Resources Marketer (HR Marketer: http://www.HRmarketer.com) on behalf of the company listed above.
###