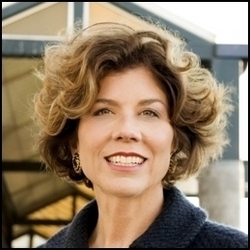 What You Need to Know Before You're 65: For Your Parents and You
San Mateo, CA (PRWEB) October 24, 2007
Elder Care Advisor Esther Koch offers assistance in navigating through the basics of the Social Security, Medicare, and Medicare Prescription Drug programs as she presents: "What You Need to Know Before You're 65: For Your Parents and You" at the Commonwealth Club in San Francisco on November 6th.
For many baby boomers, the time for qualifying for the primary government programs targeted to seniors is just around the corner and their parents are already beneficiaries. But for most, a true understanding of these benefits remains shrouded in confusion. Learn the basics of these programs and the realities of what you can expect and, more importantly, what not to expect. Come hear what every boomer needs to know and plan for - for their parents and themselves.
Ms. Koch has written and been interviewed for elder care articles covering a wide range of topics including: Medicare Rx; Holiday Moments Of Joy; Kiss The Joy As It Flies By; What to Plan for As Your Parent Ages; Discussing Finances With Aging Parents; and Geriatric Care Managers - The Solution for Long-Distance Elder Caregivers. Additional information and resources are available at http://www.EncoreMgmt.com.
We invite the media to join us on Tuesday, November 6th at the Commonwealth Club in San Francisco at 595 Market Street, 2nd Floor for a 4:45pm Reception and 5:15pm Program. Cost is $8 for members, $15 for non-members. Sign up at: http://www.commonwealthclub.org/mlf/#koch.
About Esther Koch
Esther Koch received the honor of being selected as a delegate to the 2005 White House Conference on Aging. In addition, she is a Medicare Aging Network Partner with the Administration on Aging and the Centers for Medicare and Medicaid for implementation of the new Medicare Prescription Drug Program. Esther received her graduate degree in gerontology from USC. She is a member of the National Association of Professional Geriatric Care Managers, the Business Forum on Aging of the American Society on Aging and AARP. In addition to being a Stanford MBA and UCLA undergraduate, Esther is also a CPA and former Chief Financial Officer and PricewaterhouseCoopers tax professional.
Esther Koch founded Encore Management to provide personal and corporate advisory services and seminars that assist baby boomers with the range of issues associated with caring for an aging parent and their own aging. Her media interviews and articles have appeared on television, radio and in print. For more elder care tips and information about Esther Koch and Encore Management visit http://www.EncoreMgmt.com.
Contact
Andrea Sobel
Encore Management Public Relations
Andrea @ EncoreMgmt.com
(650) 922-6000
###