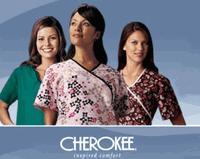 cheer us up and give people a lift, especially after a long, dreary winter
Riverside, CA (PRWEB) October 25, 2007
Scrubs-Max.com finds that those blue scrub pants, Tweedy Bird print scrub top and yellow warm-up scrub jacket say more than you think. In addition to touting the hottest medical nursing uniform trends, what you wear can set the mood for yourself and brighten your patient's day.
According to "In Living Color," featured in Psychology Today, by Lisa Liebman, dressing in bright hues has an impact on moods. They tend to "cheer us up and give people a lift, especially after a long, dreary winter," says Judith Waters, Ph.D., a professor of psychology at Fairleigh Dickinson University.
What hospital patient couldn't use that added lift?
But color isn't for the meek - color takes confidence to sport. "You can't hide out in it," says color forecaster June Roche, corporate fashion director for Milliken, one of the country's largest textile manufacturers and dye mills. "So, if you're not going to be open to people's spontaneous reactions, don't wear it."
According to Roche, green symbolizes new growth, and, as the most energizing color, wearing green scrubs increases our sense of well-being and patient's self-esteem. It also has another influential role in healthcare - hospitals often use it because it relaxes patients, according to David Johnson in "Color Psychology, Do Different Colors Affect Your Mood," by infoplease.com.
Different colors invoke different emotions. Orange, says Roche, is high energy; it denotes heat, fire and the harvest. Yellow, another energetic color, indicates spontaneity, vivacity and youth. Red represents courage, valor and passion. Light blue symbolizes water, sky and heaven; medium blue: friendship and sincerity; royal and electric blues: strength and vibrancy. Purple personifies power, royal and richness. But violet, Roche notes, is charged with emotion, and she cautions against wearing violet scrubs around patients because it can be draining.
Black, according to Johnson, is the color of authority and power and also implies submission. White, traditionally worn by brides, symbolizes innocence and purity; and medical nursing uniforms as well as doctor's lab coats were white to imply sterility.
Roche believes dressing in color, as opposed to your standard white medical nursing uniforms, can give you and those around you more energy. "It's inspirational," she says, "and dressing with it is a much different experience than dressing in black. Color is like the sun, it's full of light and reflection. It's optimistic and fertile."
If you're looking to brighten up your medical nursing uniforms, visit Scrubs-Max.com for low price Cherokee medical scrubs.
About Scrubs-max.com
Scrubs-max.com was founded in 2003 and is one of the leading Cherokee medical nursing uniform providers offering trendy and basic scrubs at affordable prices. Find cheap medical scrubs, discount nursing uniforms, Cherokee nursing uniforms and cheap nursing clogs.
###