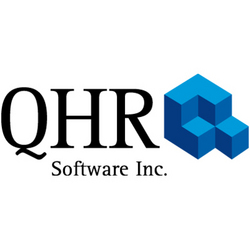 Kelowna, BC (PRWEB) October 25, 2007
Quadrant HR's Staff Scheduling and QHRnet Self Service modules has been chosen by an Alberta health region, the latest major employer to benefit from streamlined scheduling and employee administration processes.
Implementation of the QHRnet Self Service module enables employees to go on-line and update personal information such as address, phone numbers and email – as well as view pay statements, vacation banks, sick day balances, work schedules and submit leave requests.
Additionally, Quadrant HR Staff Scheduling will eliminate the redundancies and frustrations associated with a third-party scheduling system. The addition of this Staff Scheduling module will complement the Quadrant HR Payroll module currently in use today.
Key reasons why clients are shifting to Quadrant HR's Staff Scheduling module from a third-party system include:

Complete integration with Quadrant HR modules means significantly reduced configuration and time efficiencies, with no timecard imports or exports required - saving most clients about 80% of manual entry time.
A single database rather than multiple databases and systems for reduced data entry, duplication of effort, and error rates while improving reporting accuracy.
Automatic timecard generation allows a scheduler to change a shift and apply all appropriate payroll rules for overtime, shift differentials, call backs, etc.
Ability to schedule by Master Rotation or Ad-hoc or a combination of both.
Supporting one hardware network/server/licensing vs. two servers.
To view an 18-minute QHRnet Self Service webinar, please visit http://www.qhrsoftware.com/webinar_qhrnet_form.html.
To view a 35-minute Staff Scheduling webinar, please visit http://www.qhrsoftware.com/webinar_form1.html.
ABOUT QHR SOFTWARE INC.
QHR Software Inc. is an innovative leader in the creation, delivery and support of powerful integrated HR solutions. Its software, Quadrant HR™, is a user-defined, configurable solution integrating best practices for Human Resources, Staff Scheduling and Payroll into a single system. Quadrant HR™ is designed to improve employee processes from 'hire to retire' for simple to complex workplaces. Proven in the healthcare sector, the clear advantages of Quadrant HR™ are being discovered by other industries such as government, forestry and public security, where complex labor rules require robust HRMS automation tools.
For more information, contact:
Darren Hull, Marketing Manager
Direct Tel: (250) 979-1716
Toll-Free Tel: 1-866-863-4431
Fax: (250) 717-5266
QHR Software Inc.
210 - 1632 Dickson Avenue
Kelowna, BC V1Y 7T2
http://www.QHRsoftware.com
This press release was distributed through eMediawire by Human Resources Marketer (HR Marketer: http://www.HRmarketer.com) on behalf of the company listed above.
###