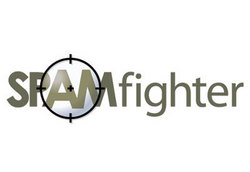 Our team has developed the most powerful SEM module SPAMfighter has ever provided, with improved speed in both the SEM engine, and menu control
Copenhagen, Denmark (PRWEB) October 26, 2007
SPAMfighter Exchange Module (SEM) 3.4.0 was recently released with improvements to the core spam detection engine, optimized speed, better support for exchange cluster users, and additional features geared towards creating a more secure business environment for the SMB market.
SEM 3.4.0 introduces full support for active/passive Exchange cluster users with SPAMfighter Exchange Module Clustering. This new feature provides users with full fail-over capability, allowing continuous spam and virus protection in case of system failure or maintenance. Introduction to SEM Clustering
The SEM core engine has also been updated to give better spam filtering, now blocking the latest forms of spam mails, including PDF and image spam that threaten businesses around the world.
"Our team has developed the most powerful SEM module SPAMfighter has ever provided, with improved speed in both the SEM engine, and menu control," said Alix Aranza, Managing Director of SPAMfighter North America. "This upgrade is designed to give businesses in the SMB market improved security so they can focus on growing their business, and not on the constantly worrying about e-mail security," added Aranza.
Additional SEM upgrades to give users more options and information are as follows:
-- The start-up speed of the SPAMfighter service in SEM 3.4.0 for over 1,000 users is now faster
-- Installation for users behind firewalls is now better supported, meaning a smoother installation process
-- The help manual has been modified to make it easier and give users more information on SEM
-- The administration module and system e-mails are now offered in French.
-- The statistics have been modified to give users a better understanding of how well SEM is working
To read the full report on the latest SEM update, click here.
About SPAMfighter
SPAMfighter is Europe's leading spam filter developer. The Danish company is owned by the founders of Jubii.dk, Henrik Sørensen and Martin Thorborg, together with two programmers, Daniel Hjortholt and Martin Dyring. SPAMfighter employs 35 people and is based in Copenhagen.
SPAMfighter North America is based in Boca Raton, Florida and is headed by Alix Aranza.
SPAMfighter is debt-free and is 100 per cent financed by income from the sale of the SPAMfighter client. Each day, SPAMfighter removes around 19 million spam messages from 22 million tested emails received by over 3.9 million users in 216 countries/regions.
For more information, contact Martin Thorborg, info@spamfighter.com SPAMfighter ApS, Nattergalevej 6, DK-2400 Copenhagen NV, Denmark. Phone: +45 7022 1551 Fax (Europe): +45 3323 0376 or Alix Aranza Phone (USA) +1 (561) 962-4166 Fax (USA) +1 (561) 962-4266 uspartners(@)spamfighter.com
Media contact:
Alec Rosen
press(@)ajrpartners.com
305.665.5755
###