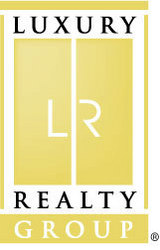 With such major and internationally known luxury real estate agents across North America attending the Leaders in Luxury conference, this award clearly gives me both personal recognition and a testament to the accomplishments of Luxury Realty Group in the luxury real estate business
Dallas, TX (PRWEB) October 25, 2007
Luxury real estate professionals working in upscale markets such as New York or Las Vegas recently gathered to see how their marketing techniques compare to the best in the business at a networking symposium for upper-tier Realtors at La Posada Resort in Santa Fe (NM). Hosted by The Institute for Luxury Home Marketing, Leaders in Luxury (LIL) is an exclusive, invitation-only educational and networking opportunity for luxury real estate agents who work in the million dollar plus housing market.
The Institute for Luxury Home Marketing announced this year's Leaders in Luxury award winners, who were chosen by a panel of advertising executives for their quality and performance in upscale marketing:
Michael Morrison of John L. Scott Real Estate, Tacoma (WA), won Overall Excellence in Marketing.
Mike Brodie of Keller Williams, Dallas (TX), won Best Integrated Marketing Campaign for a Single Property.
Ingrid Glancy of Denver Fine Properties, Denver (CO), won Most Effective Use of Institute Membership in Agent Marketing.
Maribeth Peters of Ellen Terry Realtors in Dallas (TX), won for Personal Achievement.
Bruce Hiatt of Luxury Realty Group, Inc., Las Vegas, (NV), took home two awards: Highest Dollar Volume of Closed Transactions Priced at $1 Million and Above, and Most Closed Transactions of Properties Selling for $1 Million or More. The two awards were recognition for individual achievement and did not include overall Luxury Realty Group property sales.
"With such major and internationally known luxury real estate agents across North America attending the Leaders in Luxury conference, this award clearly gives me both personal recognition and a testament to the accomplishments of Luxury Realty Group in the luxury real estate business," says Bruce Hiatt, Broker and co-owner of Luxury Realty Group, Inc.
"With so much negative press about the Las Vegas real estate market these days, this award confirms that the luxury real estate market in Las Vegas continues to thrive very well. This is especially true on an international basis as Las Vegas is increasingly the number two choice behind New York for international buyers of luxury high rise condos," Hiatt said. "The supply of luxury condos along the Las Vegas Strip is very limited. Currently, there is only one luxury residential high rise tower with a Strip address. The Las Vegas luxury high rise condo market is a tiny fraction of the huge inventory of luxury condos that exist in Miami. With the price of Strip land rising from $4 million to $34 million an acre over the past three years, buyers sitting on the sidelines will most likely not see these price points again in Las Vegas," observed Bruce Hiatt.
Leaders in Luxury connects real estate agents who focus on the luxury arena, giving them a venue in which they can share constructive ideas, learn from each other's experiences, and gain new insights into the luxury market from industry experts. For information on Leaders in Luxury, visit http://www.LeadersInLuxury.com.
About The Institute of Luxury Home Marketing
The Institute has 5000 members on four continents. Members who have completed special training and met performance standards may earn the prestigious Certified Luxury Home Marketing Specialist designation. Associates who demonstrate competence in the million dollar and above property arena are recognized with membership in The Institute's Million Dollar Guild.
About Luxury Realty Group
Luxury Realty Group is a boutique, highly specialized luxury real estate brokerage in Las Vegas, Nevada. The brokerage specializes in both luxury homes and luxury high rise condominiums from new construction to existing properties. Luxury Realty Group is recognized on a national level by many major publications and television media for its expertise in the Las Vegas luxury real estate market. Additional information about Luxury Realty Group can be found at http://www.LuxuryRealtyGroup.com or phone 702-456-7080 PST.
###