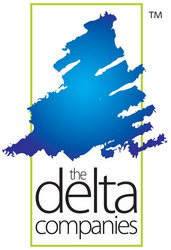 The average permanent vacancy is now longer than 60 days, causing the average length of requested coverage overall to increase more than 30 percent over the past 12 months
Dallas, Texas (PRWEB) October 25, 2007
The Delta Companies (http://www.thedeltadifference.com) recently released the third quarter edition of The Physician Recruiting Standard, a free resource that provides a summary of current data and market trends in physician recruitment.
Signing bonuses are now larger in over 80 percent of surgical specialties in comparison to last quarter. In addition, the latest data indicates almost a five percent increase in the salaries of internal medicine doctors in the last three months.
An additional trend to watch is the increasing demand for locum tenens coverage due to permanent vacancies. "The average permanent vacancy is now longer than 60 days, causing the average length of requested coverage overall to increase more than 30 percent over the past 12 months," says Sherri Carlton, executive vice president of Delta Locum Tenens.
For more information on the Physician Recruiting Standard and how to request your free copy, visit http://www.thedeltadifference.com/standard .
About The Delta Companies
The Delta Companies offer permanent and temporary staffing solutions nationwide for physicians and allied healthcare professionals through five companies: Delta Physician Placement, Delta Allied Placement, Delta Locum Tenens, Delta Flex Travelers and Liquid Medical Recruiting.
Contact:
Marc Bowles
Chief Marketing Officer, The Delta Companies
Four Hickory Centre
1755 Wittington Place, Suite 800
Dallas, TX 75234
(800) 521-5060 x4102
mbowles(at)thedeltadifference.com
###