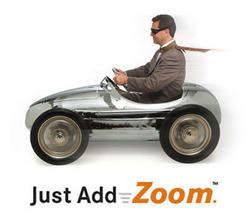 As an organization, nowHIRE.com offers extensive experience and insight into applicant tracking systems that create a sustainable competitive edge for those seeking measurable results in the recruiting process
Detroit, Mich. (PRWEB) October 25, 2007
nowHIRE.com, a premier provider of applicant tracking and hiring management systems, today announced it has signed a partnership agreement with Halogen Software Inc., the leading provider of award-winning, Web-based employee performance and talent management software. This agreement enables businesses the choice of working with two of the premier vendors in their respective fields and combining the power of both to drive business objectives.
"This partnership will allow nowHIRE to offer increased value to our customers," said Joseph N. Impastato II, nowHIRE's president and founder. "We can now offer our customer a complete package from hiring through performance evaluations and succession planning all in one system."
By harnessing the power of both applicant tracking and hiring management with employee performance and talent management solutions employers have the ability to accelerate candidate identification for succession planning, including both internal and external candidates. Succession planning is a top priority in the current labor market, and employers who are able to extend succession planning to the hiring and recruiting process will be in a better position to drive future growth using talent-pool driven succession planning.
"As an organization, nowHIRE.com offers extensive experience and insight into applicant tracking systems that create a sustainable competitive edge for those seeking measurable results in the recruiting process," said Paul Loucks, president and chief executive officer of Halogen Software. "This partnership will enable our customers to extend performance and talent management processes to the recruiting and hiring process."
About nowHIRE:
Since 1998, nowHIRE has been a premier provider of applicant tracking systems for companies of every size and in every vertical imaginable. Their industry-defining solutions feature fully integrated, Web-based recruiting and applicant tracking software modules that allow companies to customize the software to their specific recruiting needs—whether it be for hourly, salaried, internal, contingent, recruitment-based or any combination thereof. nowHIRE's solutions give clients what they call "Zoom"—the competitive edge.
Media Contacts for nowHIRE:
Joseph N Impastato II
586-778-8491 (x15)
joseph.impastato(at)nowHIRE.com
Gail DeLano
Fisher Vista, LLC
831-685-9700
gdelano(at)fishervista.com
This press release was distributed through eMediawire by Human Resources Marketer (HR Marketer: http://www.HRmarketer.com) on behalf of the company listed above.
###