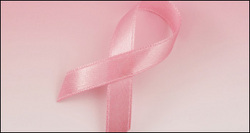 New York, NY (PRWEB) October 29, 2007
The breast cancer lawyers at LPK Law feel that awareness of physician medical malpractice is an important part of October's Breast Cancer Awareness Month. As Americans support their loved ones who are fighting breast cancer and honor the survivors of this disease, the statistics remain undeniable: nearly 200,000 women are diagnosed with breast cancer very year, and an estimated 40,000 die of the disease annually. A diagnosis of breast cancer is devastating to any woman, but the added question of whether her doctor failed to diagnose the cancer sooner (considered physician medical malpractice) often leads the patient to call a breast cancer lawyer. At Levy Phillips & Konigsberg, LLP, our experienced breast cancer lawyers are committed to helping patients who believe their cancer could have been diagnosed sooner.
Examples of physician medical malpractice in breast cancer patients:

Failure to listen to the patient and heed the significance of the patient's symptoms
Negligently performed mammograms
Improperly interpreted mammogram films
Failure to timely recommend or perform a breast sonogram, a fine needle aspiration, biopsy
Negligently performed lumpectomy
Breast cancer lawyers have seen cases where medical negligence resulting in extensive delays in the diagnosis of this often treatable disease has led to tragic outcomes for patients and families. In addition, the negligent analysis of biopsy material can often lull a patient into the feeling that nothing is wrong. Whether a result of negligence or incompetence, these are all examples of physician medical malpractice and one who has been misdiagnosed should consult a breast cancer lawyer or firm immediately. October is Breast Cancer Awareness Month and, as we acknowledge this terrible disease and attempt to promote awareness for the necessity of research and ultimately a cure, we must also promote awareness for the rights of those who have been previously misdiagnosed and are currently suffering the devastating effects of breast cancer.
If you or someone you know has been diagnosed with breast cancer that you believe should have been diagnosed sooner, call breast cancer lawyers Levy Phillips & Konigsberg, LLP or log on to http://www.lpklaw.com. Our team of physician medical malpractice lawyers specializes in cases of delayed diagnosis of breast cancer. We can help you or your loved one get the compensation they deserve.
###