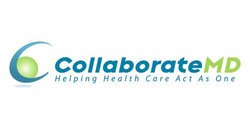 These are very exciting times for all of us and we are looking forward to our bright future
Orlando, FL (PRWEB) October 26, 2007
CollaborateMD (formerly ClaimGear), a leading provider of Internet-based medical billing and practice management software for physician offices and medical billing services, announced today they will be increasing their 2008 marketing budget by three to four times over their 2007 budget.
CollaborateMD added over 1,000 providers to their on-demand medical billing software in the last 12 months and has goals to add another 1,500 to 2,000 providers by the end of 2008. CollaborateMD plans to reach their goal by increased marketing channels, expanded sales channels, and additional software solutions.
"These are very exciting times for all of us and we are looking forward to our bright future," stated Douglas Kegler, President of CollaborateMD. "The healthcare community has embraced the efficiency and low cost of our on-demand solutions and we will continue to provide them with the solutions they require."
CollaborateMD will be releasing two complementary software solutions to their current medical billing and practice management software later this quarter. CollaborateMD is utilizing existing cash and profits to fund their expansion plans for 2008.
About CollaborateMD:
Headquartered in Orlando, FL, CollaborateMD provides the health care industry with a HIPAA compliant, Internet-based Medical Billing and Practice Management Software program that has the speed of a local PC application and the "use anywhere" flexibility of a Web browser application. CollaborateMD is a 100% Java application utilizing Sun Microsystems Java Platform. CollaborateMD offers physician offices and medical billing services the opportunity to become more efficient and flexible. For more information, visit: http://www.collaboratemd.com or call 888-348-8457.
###