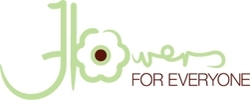 You see the stars all day during rehearsals, Rove McManus and a few years back Delta. (She loves pink flowers, by the way.) It's a bit of a buzz, bit of a morale booster for the staff
(PRWEB) October 26, 2007
From small beginnings big things grow -- just ask Ryan Primrose, founder of Flowers For Everyone, one of Australia's small business success stories.
Rags to riches? Not quite. But Mr Primrose has achieved superstardom of a kind: this year, Flowers For Everyone cements their position as pre-eminent florist to the stars. The company will be providing floral decorations to the ARIA Awards. The prestigious Australian Record Industry Association Awards are a massive event in the popular music calendar and it's the third time that Flowers For Everyone has had the honour of decking out the venue.
"You see the stars all day during rehearsals, Rove McManus and a few years back Delta. (She loves pink flowers, by the way.) It's a bit of a buzz, bit of a morale booster for the staff," said Mr Primrose.
This year some particularly exotic flowers have been requested: the Vanda family of orchids in five colours. They are being flown in from Singapore.
"The five colours will look very dramatic especially from above when they are taking aerials of the room -- they will have a tall vase in the centre with floating candles in it; really something," he said.
All up approximately 3,500 stems will be used to create the ARIA Awards' floral displays. It's yet another feather in the cap of a young company that is really going somewhere. With an annual turnover pushing up towards the $7 million mark Flowers For Everyone has gone from strength to strength.
Established in 1999 by Mr Primrose, just a few years after he left school, Flowers For Everyone has been averaging a new shopfront a year and now has eight shops Sydney-wide. By the end of 2008 the company will also have a presence in Melbourne and Brisbane and the number of shopfronts will have doubled to 16.
"About half our business these days is events, corporate and online sales," said Mr Primrose. "The Web is a very powerful platform for flowers."
One business to keep an eye on? Looks that way.
Oh, and in case you're wondering, the extremely appropriate name of "Primrose" is the one Ryan was born with. Perhaps great business people are born not made after all.
ARIA's featured flowers:
1) Blue Boy Vanda Orchid (purple)
2) Aniko Gold Vanda Orchid (yellow)
3) Mok Orange Vanda Orchid (orange)
4) Chark Kuan Vanda Orchid (pink)
5) Liver Red Vanda Orchid (red)
For more information about Flowers For Everyone please contact: Ryan Primrose on 00612 9888 3878
Media enquiries to: marketing@flowersforeveryone.com.au
http://www.flowersforeveryone.com.au
Issued by The Found Agency on behalf of Flowers For Everyone
# # #