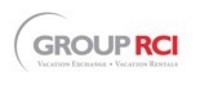 I'm confident that this long-term agreement will benefit members of both Palace Resorts and Premier Palace
Parsippany, NJ (PRWEB) October 26, 2007
Group RCI, the global leader in non-hotel leisure accommodations, today announced that Palace Resorts has renewed its master affiliation agreement for RCI vacation exchange services. The agreement extends the relationship that was originally established in the early 1980's and includes nine existing resorts and future development.
Palace Resorts is currently developing their tenth and eleventh properties: Isla Mujeres Palace in Mexico, a 60-unit project, combining luxury all-inclusive amenities with the exclusivity of small boutique resorts; and Moon Palace Casino, Golf & Spa Resort, which is under construction in Punta Cana, Dominican Republic. Moon Palace will be home to 1,743 well-appointed rooms complete with double-Jacuzzis, balconies with remarkable views, luxurious Farouk bath amenities, a fully stocked in-room liquor dispenser that offers premium night caps, as well as a mini-bar with sodas, bottled water and domestic beer. Development is scheduled to begin during the third quarter of 2008. Once completed, both resorts will be incorporated into the RCI long term master affiliation agreement.
"We are excited RCI will continue to be the exchange provider for Palace Resorts. RCI will continue to offer our members the chance to experience the all-inclusive luxury offered by Palace at all their properties," said Kenneth May, chairman and CEO of Group RCI. "We applaud their tremendous growth, vision, and success, not only in Cancun where the group started operations, but also in regions like Nuevo Vallarta, Cozumel. We are extremely pleased to be part of the growth as they expand to new locations."
"We selected RCI as the member exchange company for Palace, not only because RCI offers our members the benefit of exchanging into the RCI network around the globe, but also because RCI is committed to our mutual growth. Their marketing and business solutions complement our product and leverage our relationship," commented Roberto Chapur Duarte, chief executive officer of Palace Premier."
"I'm confident that this long-term agreement will benefit members of both Palace Resorts and Premier Palace," stated Ricardo Montaudon, president, The Americas, Group RCI. "We're pleased to be able to continue to provide the Palace organization a high-level of support for this and future endeavors."
About Palace Resorts
Palace Resorts, the company that set the standard in five-star, all-inclusive resort accommodations, offers eleven all-inclusive properties throughout Cancun, the Riviera Maya, Isla Mujeres, Nuevo Vallarta, Cozumel and Punta Cana. At each of the Palace Resorts, guests are provided with luxurious, yet affordable, accommodations with double Jacuzzi, fine cuisine, 24-hour room service, top shelf drinks, sensational entertainment and non-motorized water sports. Palace Resorts' unparalleled level of service and comfort found at each property makes them a leader in providing world-class resort vacations. For more information on Palace Resorts, guests may call (800) 635-1836 or visit http://www.palaceresorts.com
About Group RCI
Group RCI, part of the Wyndham Worldwide family of companies, (NYSE: WYN) is the global leader in non-hotel leisure accommodations with exclusive access for specified periods to more than 60,000 vacation properties in more than 100 countries. Organizationally, Group RCI is comprised of vacation exchange, including RCI®, the worldwide leader in vacation exchange and provider of travel services to businesses and consumers and The Registry Collection®, the world's largest luxury exchange program; vacation rentals, including Endless Vacation Rentals(sm), Landal Green Parks®, Novasol® and more than 30 other vacation rental brands through which vacationers can rent a wide variety of property types, from city apartments to country cottages to unique villas; and NorthCourseSM Leisure Real Estate Solutions, an international leader in providing the full spectrum of advisory, research, asset management and turnkey solutions and services. Collectively, the company delivers vacation experiences to leisure travelers around the world and provides products and services to business customers that support the growth of the vacation ownership industry. Wyndham Worldwide Corporation is one of the world's largest hospitality companies. For additional information visit http://www.grouprci.com or the media center of http://www.wyndhamworldwide.com.
MEDIA CONTACT:
Susan McGowan, Group RCI
973-753-6482
###