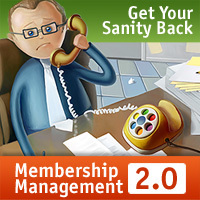 We know that with the abundance of available technology these days, it is very hard to separate the best offerings
Toronto, ON (PRWEB) October 29, 2007
Wild Apricot, a fully integrated, turn-key member database software provider, is proud to announce that its membership management software solution has passed stringent Microsoft platform testing by VeriTest, an independent expert testing company.
These tests ensure that vendor solutions - such as Wild Apricot's online community software solution - comply with Microsoft platform requirements and give customers the highest possible levels of system security, reliability and efficiency.
Specifically, Wild Apricot has passed the following tests: Microsoft Platform Test for Hosted Solutions - Managed Code; Microsoft Platform Test for Hosted Solutions - SQL Server; Microsoft Platform Test for Hosted Solutions - Web Services; and Microsoft Platform Test for Hosted Solutions - Windows Server.
"We know that with the abundance of available technology these days, it is very hard to separate the best offerings," said Dmitry Buterin, Chief Apricot and co-founder of BonaSource. "This testing is one more detail to reassure our clients and prospective clients that Wild Apricot is a solid choice for their membership management and event registration software solutions."
Submitting to third-party platform testing is one of the requirements of membership in the Microsoft Gold Certified Partner program, to which Wild Apricot belongs. This important and widely sought-after designation recognizes Wild Apricot's expertise in delivering best-in-class software and business process integration services to customers seeking online community and membership database management solutions.
Microsoft awards such designations to independent application developers so its customers may objectively evaluate the expertise and capabilities of technology vendors offering solutions that comply with Microsoft's industry-leading system operating platform and have the greatest potential impact on the technology marketplace.
Designed to help associations, clubs, churches and non-profit organizations easily and affordably manage their membership database needs over the web, Wild Apricot provides a full content management solution that includes such integrated features as membership management and event registration tools, online donation forms, email blasts, and more.
Developed by BonaSource Inc. as an integrated set of web tools, Wild Apricot gives time-starved association and non-profit managers and volunteers a one-stop resource to easily build a hosted website that can be used to handle many of their membership management needs, and even offer online event registration, charitable donation and payment services.
About BonaSource:
BonaSource Inc. (http://www.bonasource.com) is a web usability consulting and custom web development firm. Founded in 2001, we have built over 100 custom web applications, including work for Fortune 100 companies. We have worked with non-profits and associations, with start-ups and large corporations. Our specialization is designing and building web systems that are easy to use - so they can be used by non-technical users.
We are based in Toronto, Canada with a subsidiary office in Moscow, Russia. We are a proud member of both the Canadian Society of Association Executives (CSAE) and the American Society of Association Executives (ASAE). We are a Microsoft Gold Certified Partner in Software Solutions and Business Process Integration. Microsoft Gold Certified Partners need to meet a higher set of criteria in specific solution areas, including enhanced certification and a portfolio of real-world customer references.
###