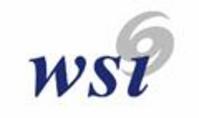 There is perhaps no industry in which weather plays a greater role in operational decision making than insurance
Andover, MA (PRWEB) October 29, 2007
Guy Carpenter & Company, LLC, the leading global risk and reinsurance specialist and a part of the Marsh & McLennan Companies (NYSE: MMC), today announced a collaboration with WSI Corporation, the world's leading provider of weather-driven business solutions, to help cedants better assess the impact and potential loss damage of hurricane activity on their U.S. risk portfolios.
Developed with Guy Carpenter, WSI's new Hazard Forecast Tools will include detailed preseason windstorm forecasts, as well as live hurricane forecasts and updated seasonal forecasts throughout the hurricane season. Using state-of-the-art meteorological models to predict the track and intensity of hurricanes, cedants will be able to assess potential insured losses up to ten days prior to landfall - many days earlier than what is currently provided by the National Hurricane Center (NHC) and other tropical forecasting organizations.
WSI's Hazard Data also will be integrated into i-aXs™, Guy Carpenter's award-winning data management platform. The Hazard Data will be overlaid onto clients' individual risk portfolios, enabling users to map the specific territories that are susceptible to potential loss before the hurricane season even begins. Cedants will be able to identify the exact mileposts at which exposures exist and structure an appropriate, customized reinsurance solution--preseason or for a live cat event. Once the 2008 Atlantic and Gulf hurricane season begins on June 1, WSI's Hazard Data will provide regular updates on wind velocity, direction, land coordinates and potential paths for named storm activity every 12 hours.
"By combining WSI's unique forecasting capabilities with i-aXs, we can help insurers identify their specific areas of greatest exposure and work with them proactively to structure more efficient programs," said Michelle Harnick, Managing Director at Guy Carpenter. "Clients will be able to use these tools to make better informed reinsurance buying decisions, allowing them to manage their capital effectively."
Through the integration of WSI's Hazard Data into their i-aXs application, Guy Carpenter's clients and markets will be able to:

Determine the propensity of loss to their overall exposure pre-season or for a live cat event, and monitor the effects of updated monthly hurricane forecasts on their portfolios
Track the frequency and concentration impact of hurricanes on different regions
Assess the potential loss from a specific event up to ten days before landfall
Buy and sell catastrophe coverage efficiently, taking into account landfall probability and the concentration of exposure preseason or for a given event
Mark to market catastrophe bond positions
Access regular storm track and portfolio updates
Respond quickly to rating agency and investor inquiries about the impact of catastrophe events on financials
Determine the appropriate allocation of traditional and alternative reinsurance to address U.S. hurricane exposures.
"There is perhaps no industry in which weather plays a greater role in operational decision making than insurance," said Ira Scharf, Vice President of Energy and Risk Services at WSI. "By bringing together the latest in forecasting technology and the industry's most advanced risk management platform, this collaboration represents a major step forward in helping insurers use predictive, as well as diagnostic, forecasting to their strategic advantage."
About WSI Corporation:
WSI Corporation is the world's leading provider of weather-driven business solutions for professionals in the aviation, media, energy and insurance markets. Over 200 energy, insurance, and risk management companies around the globe rely on WSI's weather information and expertise to make critical decisions in operational planning. Headquartered in Andover, Massachusetts with offices in Birmingham, England, WSI is a wholly owned subsidiary of Landmark Communications, Inc., a privately held company that also owns The Weather Channel® and weather.com. More information about WSI can be found at http://www.wsi.com.
About Guy Carpenter:
Guy Carpenter & Company, LLC is the world's leading risk and reinsurance specialist and a part of the Marsh & McLennan Companies. Guy Carpenter creates and executes reinsurance solutions and makes available capital market solutions* for clients worldwide through 2,600 professionals across the globe. The firm's full breadth of services includes 16 centers of excellence in Accident & Health, Agriculture, Alternative Risk Transfer, Environmental, General Casualty, Investment Banking*, Life & Annuity, Marine & Energy, Professional Liability, Program Manager Solutions, Property, Retrocessional, Structured Risk, Surety, Terror Risk, and Workers Compensation. In addition, Guy Carpenter's Instrat® unit utilizes industry-leading quantitative skills and modeling tools that optimize the reinsurance decision-making process and help make the firm's clients more successful. Guy Carpenter's website address is http://www.guycarp.com.
Securities or investments, as applicable, are offered in the United States through GC Securities, a division of MMC Securities Corp., a US registered broker-dealer and member FINRA/SIPC. Main Office: 1166 Avenue of the Americas, New York, NY 10036. Phone: (212) 345-5000. Advice on securities or investments in the European Union is provided through GC Securities Ltd., regulated by the Financial Services Authority for the conduct of investment business in the United Kingdom. Reinsurance products are placed through qualified affiliates of Guy Carpenter. MMC Securities Corp., GC Securities Ltd. and Guy Carpenter are affiliates owned by Marsh & McLennan Companies.
For more information, please contact:
Kristen Sullivan
WSI Corporation
978.983.6607
Barbara Rudolph
Rudolph & Company
781.229.1811
Alexis Levenson
Guy Carpenter
917.937.3264
Joanne Lessner
DeMartine Group
203.221.2790
###