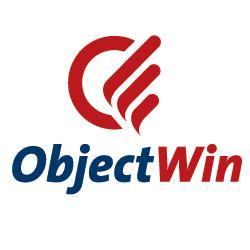 We are proud to honor ObjectWin Technology, Inc. with a ranking on the Deloitte Technology Fast 500 list.
Houston, TX (PRWEB) October 28, 2007
ObjectWin Technology, Inc. today announced that it ranked Number 192 on Deloitte's 2007 Technology Fast 500, a ranking of the 500 fastest growing technology, media, telecommunications and life sciences companies in North America. Rankings are based on percentage of fiscal year revenue growth over five years, from 2002-2006. ObjectWin grew 842 percent during this period.
ObjectWin's CEO, Shawn Karande, said, "ObjectWin continues its success and achievement through its dedicated team and their technology expertise. Receiving this award for the second consecutive year is an honor to be attributed to our ambitious global staff and our leadership in the IT marketplace."
"Sustaining high revenue growth over five years is an exceptional accomplishment," said Phil Asmundson, vice chairman, U.S. Technology, Media and Telecommunications, Deloitte & Touche USA LLP. "We are proud to honor ObjectWin Technology, Inc. with a ranking on the Deloitte Technology Fast 500 list."
ObjectWin previously ranked 227 on 2006 Deloitte's Technology Fast 500.
About ObjectWin Technology, Inc. (http://www.objectwin.com)
ObjectWin Technology, Inc. is an Information Technology Service Provider offering comprehensive end-to-end IT solutions to global enterprises. ObjectWin offers specialized solutions including ERP, CRM, web technologies and system integration. Headquartered in Houston Texas, ObjectWin's team of highly skilled professionals provide the expertise, scalability and flexibility to Global 2000 clients and Fortune 500 clients.
About Deloitte (http://www.deloitte.com)
Deloitte refers to one or more of Deloitte Touche Tohmatsu, a Swiss Verein, its member firms, and their respective subsidiaries and affiliates. Deloitte Touche Tohmatsu is an organization of member firms around the world devoted to excellence in providing professional services and advice, focused on client service through a global strategy executed locally in nearly 140 countries. With access to the deep intellectual capital of approximately 150,000 people worldwide, Deloitte delivers services in four professional areas--audit, tax, consulting, and financial advisory services--and serves more than 80 percent of the world's largest companies, as well as large national enterprises, public institutions, locally important clients, and successful, fast-growing global companies. Services are not provided by the Deloitte Touche Tohmatsu Verein, and, for regulatory and other reasons, certain member firms do not provide services in all four professional areas.
# # #