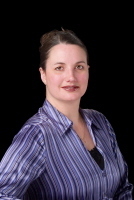 I am excited to be a part of such an effective and supportive organization. People often underestimate home based business owners and mompreneurs in general. I am proud to help secure the foundations of success for members of Moms Making Money
Lewiston, Idaho (PRWEB) October 29, 2007
According to the organization Moms Making Money, 80 percent of work-at-home moms fail at their business within 6 months of start up.
With statistics like that mompreneurs need solid and practical business advice to help them succeed. That's exactly why Moms Making Money is in existence and why advisory board members from across the nation have been hand selected.
Lisa Manyon, Lewiston businesswoman, entrepreneur and owner of Write On ~ Creative Writing Services ® of Lewiston, Idaho, is the newest advisory board member for Moms Making Money.
Moms Making Money provides support to mompreneurs via membership, online interaction, affordable assistance from advisory board members and live events. The founding chapter is located in California's San Gabriel Valley.
"I am excited to be a part of such an effective and supportive organization. People often underestimate home based business owners and mompreneurs in general. I am proud to help secure the foundations of success for members of Moms Making Money," Manyon says.
A press release from the Small Business Administration states that home-based businesses account for 53 percent of all small businesses.
"With supportive information like this from the SBA, it's evident that more care needs to be taken to foster solid business and marketing plans for all home based businesses," Manyon contends.
"In fact, it's been said that 60 percent of small business failure is caused by not investing in planning. I believe it's also directly related to not understanding the importance of marketing."
Manyon developed a series of training seminars for the Idaho Small Business Development Center specifically to help small businesses plan their marketing tactics. The information has been expanded and compiled into an eBook entitled Proven Techniques to Recognize, Avoid and Correct 4 Common Marketing Mistakes.
This type of hands on experience is exactly what Moms Making Money looks for when selecting advisory board members.
Renee Walton, Owner and President of Moms Making Money welcomes Manyon and says "Write On! We are bursting at the seams with great anticipation of success as we walk our entrepreneurial journey with our newly appointed leader of Copywriting and Marketing Strategies, Lisa Manyon."
Manyon joins an impressive line up of advisory members for Moms Making Money. Experts include Ann Convery, Pamela Mims and Anthony Mora to name a few.
Lisa Manyon specializes in powerfully communicating business messages to increase results. She is a professional copywriter and marketing strategist. A lifetime member of the National Association of Women Writers, Manyon developed a series of training seminars for the Idaho Small Business Development Center. She works directly with Lorrie Morgan Ferrero as the Red Hot Communications GOLD Copywriting Mentorship Managing Director and is also the first professional copywriter in Idaho to earn Glazer -Kennedy's Creating Copy That Sells certification. Sign up for Manyon's complimentary ezine and get savvy marketing insights delivered right to you inbox at zero cost to you. Here http://www.lisamanyon.com/
# # #