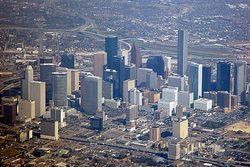 Houston, TX (PRWEB) October 30, 2007
BidClerk, the Construction Industry Search Engine, reported today that the following commercial construction projects are planning to go out for bid or start construction in the next 90 days in the Houston, TX area. Businesses interested in providing services relative to these projects should visit BidClerk.com and reference the Project ID listed below to obtain direct contact information for each job:
Houston, TX - Town & Country North, 10516 Old Katy Road, 8,649-square-foot retail building, November 2007, $800,000. Project ID: 683416
Houston, TX - Steel Supply - Remodeling & Addition, 10600 Telephone Road, 9,600-square-foot steel supply facility addition & renovation, December 2007, $1 million. Project ID: 688343
Houston, TX - Starbucks Retail Shell Building at Mission Bend, 6830 Highway 6 S., 4,066-square-foot national chain coffee shop retail shell building, December 2007, $400,000. Project ID: 686729
Houston, TX - Michaels / Houston, 224,633-square-foot retail fit-out, November 2007, $2.5 million. Project ID: 687241
Houston, TX - Museum Place -Vertical Construction, 5300 Fannin St., 300,000-square-foot multi-residential development, March 2008, $40 million. Project ID: 682279
BidClerk.com is the only Search Engine dedicated to providing businesses with in depth information on thousands of construction projects coming up for bids all throughout the United States. Our daily updates of commercial and residential construction project leads are available to contractors and businesses in related industries that are seeking bid opportunities. For more information on bidding construction projects in your area, visit BidClerk online or call 877-737-6482.
###