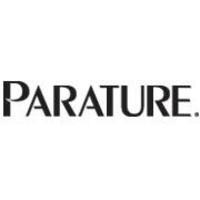 Implementing Parature software has enabled us to provide the valuable support Second Life Residents deserve, helping us to ensure growth and retention of our customers
Vienna, VA (PRWEB) October 29, 2007
Parature, the global leader in on-demand customer support and help desk software, announced today that Linden Lab has selected Parature Customer Support Software for Gaming/Interactive Media to manage the support needs of Second Life's rapidly growing population of Residents. Linden Lab is the creator of a revolutionary new form of shared experience, where individuals jointly inhabit a 3D landscape and build the world around them. This experience, known as Second Life, has a growing population of users from around the globe.
Linden Lab requires robust technology that enables them to support the more than 6.6 million logged in users of Second Life, according to Robin Harper, Vice President, Marketing & Community Development. The company desired a turnkey system for support that has the ability to integrate a knowledge base, ticket submissions, and 'live' chat, as well as a fully integrated reporting capability. Additionally, they wanted a solution that could be integrated into the company's existing interface. Parature Customer Support Software for Gaming/Interactive Media met their criteria, ensuring that the Residents of Second Life will receive exceptional 24/7 online customer service.
"Implementing Parature software has enabled us to provide the valuable support Second Life Residents deserve, helping us to ensure growth and retention of our customers," stated Cyn Skyberg, Director of Customer Relations. "This implementation has resulted in effective tracking of response metrics, increased efficiency correlated to the performance tracking of customer service agents, and the ability to deliver the appropriate level of support to our customers. Access to Parature's fully integrated customer support software suite empowers our customers to choose their own method of assistance, 24/7, which is critical to the international community of Second Life Residents."
Parature is a Software-as-a-Service (SaaS) provider that enables customer self-service, which increases customer retention and reduces the overall cost of support. The Parature suite is an integrated solution that allows organizations to effectively manage all of their support needs. This dynamic, online software provides all of the tools necessary to resolve issues quickly and reliably, increasing customer satisfaction ratings.
"Support organizations are overwhelmed by the high volume of email from their users and the burden of responding to their support issues within the timeframes these users demand." said Duke Chung, Parature President and CEO. "Parature is championing the way to provide the interactive media industry with 'cutting-edge' technology to dramatically decrease the number of emails and calls to the support center, reduce the cost of customer support, increase customer retention, and improve the efficiency & effectiveness of their support teams."
About Parature, Inc.
Parature is the global leader in on-demand customer support and help desk software. Our web-based support suite enables organizations to fundamentally change the way they support their customers while significantly reducing costs. The Parature suite of modules empowers associations, businesses, academic institutions, and government agencies with the ability to provide critical service information on a 24/7 basis while reducing the inbound support load through customer self-service. As a Software-as-a-Service (SaaS) provider, we deliver our solutions over the Internet using a secure, scalable application and system architecture, which allows our customers to eliminate expensive up-front hardware and software costs and to quickly deploy and adopt our on-demand software. Parature helps support over 6,000,000 end-users worldwide and is headquartered in Vienna, VA. For more information about Parature please visit http://www.parature.com or call 1.877.GO.PARATURE
About Second Life and Linden Lab
Second Life is the largest user created 3D online virtual world. The Second Life Grid is a sophisticated virtual world development platform created by Linden Lab, a company founded in 1999 by Philip Rosedale, to create a revolutionary new form of shared 3D experience. The former CTO of RealNetworks, Rosedale pioneered the development of many of today's streaming media technologies, including RealVideo. In April 2003, noted software pioneer Mitch Kapor, founder of Lotus Development Corporation, was named Chairman. Based in San Francisco, Linden Lab employs a senior team bringing together expertise in physics, 3D graphics, and networking.
Note to editors: Second Life® and Linden Lab® are registered trademarks of Linden Research, Inc.
###