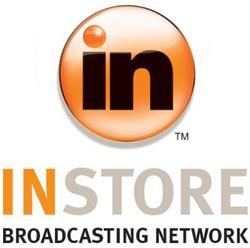 Honey, I Shrunk the Audience
Salt Lake City, UT (PRWEB) October 30, 2007
InStore Broadcasting Network (IBN) announced today that Patti Burke will join its executive management team. Ms. Burke will oversee production and programming across the IBN PerfectMedia™ network including in-store radio, in-store television, and on-line.
Rob Brazell, IBN CEO stated: "Our last two years of research reveals that while our network impressions can be purchased and measured by Nielsen with traditional media standards, retail media presents unique communication challenges that require innovative insight and expertise. Patti's work at Disney and DreamWorks make her uniquely qualified to help drive our integrated programming and content approach."
Ms. Burke commented: "IBN's shopper-centric approach provides an ideal platform to communicate the brand experience at point-of-sale. IBN does an excellent job of engaging consumers in the store and at home, and I look forward to leveraging our strengths in this area."
Jim Deveau, IBN EVP of Marketing added: "IBN leads this industry by partnering with retailers and advertisers alike to create engaging consumer experiences. Our consumer and retail marketing expertise helps us deliver unique content solutions that drive shopper behavior and build brand preference. Patti brings tremendous depth to these capabilities, and I look forward to working with her as we extend this leadership advantage".
Ms. Burke has an extensive background in entertainment production, most recently as Head of the PDI/DreamWorks Animation Studio in Northern California. Productions completed during her tenure include SHREK 2, MADAGASGAR, OVER THE HEDGE, SHREK 3D (Universal Studios,) and FATHER OF THE PRIDE (Primetime CG TV Series.) She also assisted in bringing the DreamWorks Animation Company Public in 2004.
Prior to joining PDI/DreamWorks, Ms. Burke was Head of Production for Walt Disney Imagineering's Theme Park Productions for nine years. At WDI, she oversaw the production of content for Disney theme park attractions worldwide, including animated film projects like "It's Tough to be a Bug", "Buzz Lightyear", "Honey, I Shrunk the Audience", and the large format film, "Soarin'" (for Disney's California Adventure Theme Park). Burke also served as a Production Executive for Touchstone/Hollywood Pictures on such films as "V. I. Warshawski" and "Innocent Man."
A graduate of the film program at University of Southern California, Burke began her career in live action features including "Man with Two Brains," "Young Doctors in Love" and "Top Gun."
Ms. Burke will open an IBN Production office in the greater Los Angeles area. She will supervise IBN's in-house creative services staff in its Salt Lake City headquarters, as well as manage additional IBN production partner relationships throughout the United States.
About InStore Broadcasting Network
InStore Broadcasting Network is the largest retail media network in the United States, encompassing nearly one billion shopper visits each month in more than 15,000 grocery and drug stores throughout the U.S. and Canada. IBN operates the PerfectMedia™ digital retail system, which leverages in-store audio and video narrowcasting systems and internet delivery using proprietary techniques to create an integrated symphony of digital media. PerfectMedia includes a variety of displays around a store, coordinated by a localized store-specific server. More information is available at http://ibnads.com.
###