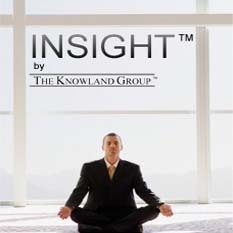 As a current client of Knowland's hotel reader board service (READERS 2.0), our hotels have already realized the value of Knowland technology
Salisbury, MD (PRWEB) October 30, 2007
The Knowland Group announced today that Crowne Plaza has signed up to offer its breakthrough new product, INSIGHT, to all hotels through its North American co-op.
Just one month after the formal release of INSIGHT, the Knowland Group has captured the attention of one of the most powerful hotel chains in America. The brand wide sales team for the very reputable chain is committed to increasing market share by keeping up with the changing marketplace, finding and implementing new means of meeting those changes. "We are excited to be one of the first to use INSIGHT as a strategic sales tool in the effort to identify group leads," says Ray Shepard, Crowne Plaza's Director of Field Marketing.
INSIGHT is a revolutionary, simple and easy to use tool designed to dramatically alter the way sales managers find group business. The new breakthrough application features the world's largest database of group events combined with the ease of a Google powered search engine, the latest in satellite mapping technology, and a commission based telesales team. This product gives sales managers a bird's eye view of hundreds of thousands of events, groups and meeting planners every day, across every hotel brand, type, shape and size.
Crowne Plaza's brand wide sales team believes that maintaining their strength and reputation within the industry depends on the ability to constantly find new ways to generate group business. Recognizing that up-to-date technology and innovation are an integral part of this process, Crowne Plaza was quick in their decision to put their faith in Knowland. "As a current client of Knowland's hotel reader board service (READERS 2.0), our hotels have already realized the value of Knowland technology," stated Shepard, "We are thrilled to be working with such a cutting-edge company, and can't wait to see what they are going to come up with next!"
About The Knowland Group| Headquartered in Salisbury, MD, the Knowland Group is a premier provider of sales and marketing products and services to the hospitality industry, world wide. Poised as a leader in the industry, Knowland stands a cut above the rest in over 70 markets within the United States, Canada and beyond. Single minded in its goal to add client value, Knowland is a proven innovator, consistently striving to develop market changing products and services. For more information, visit The Knowland Group or call 888.841.2289.
###