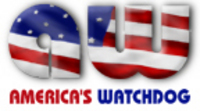 Perhaps ignorance is bliss for some corporations, but this will not be the case or excuse for legitimate drug manufacturers or legitimate cigarette makers when the knock offs of their products start killing people in the US or Europe
Washington, DC (PRWEB) October 31, 2007
After a 12 month long investigation into counterfeit pharmaceuticals and tobacco products Americas Watchdog launched Global Piracy & Counterfeiting Consultants as a way to address the issue of global counterfeiting and piracy( Http://GP-CC.Com ). Within the last few months public attention has been focused on China and India for making toys with lead based paint, or for running "sweat shops". According to Americas Watchdog; "while a tricycle painted with lead based paint is horrible, and Indian or Chinese sweat shops are reprehensible, what's it going to be like when 5000 US males die some weekend because the counterfeit Chinese erectile dysfunction (ED) drug they purchased on the Internet was poisonous"?
Recent figures indicate that counterfeiting pharmaceuticals is a 75 billion dollar a year global business and growing. Thats 75 billion dollars lost to the shareholders of the largest pharmaceutical companies on earth. In some continents like Africa, at least 40% to 50% of the entire pharmaceutical market is counterfeit. The President of the Global Piracy & Counterfeiting Consultants accesses the situation like this; "perhaps no one cares about people dying from counterfeit pharmaceuticals in Africa, but this will change when individuals start dying in large numbers in Los Angeles, New York, London or Tokyo". He went on to say; "great companies like Microsoft go after counterfeiters right down to the street corner vendors". Americas Watchdog commends Microsoft for its vigilance. The best Americas Watchdog has seen so far from drug makers is repackaging ideas or coding that may be years and years away from implementation. "In the mean time how many people die from counterfeit drugs, and what is being done about it"? According to Americas Watchdog the answers are; "who knows" and, "not much".
Tobacco is not much better. According to research data, two Chinese provinces account for much of the worlds 200,000,000,000 counterfeit cigarettes each year. That is enough cigarettes to give every man, woman and child in the US 34 packs of free cigarettes. This costs the tobacco industry & their shareholders billions of dollars each year. This mentions nothing of the fact that Chinese counterfeit cigarettes might also be very deadly. Chinese counterfeit cigarettes have been known to contain DDT, plastic packing parts, as well as a wide assortment of other banned pesticides.
Why China and India? Americas Watchdog says, "there is a wild west atmosphere in China and India, where basically anything goes. Historic rivals; both countries want to have the worlds largest economies, both have growing military capabilities, and in both countries, the governments seem to look the other way, when it relates to criminal activities; provided the activity is good for their economy's". "Unlike the Japanese, who pride themselves on the quality of their products, the Chinese and Indian business cultures seem to be, make a buck today, because who cares about tomorrow." As alarming, Americas Watchdog is inclined to think that India & China will soon be joined by Central & South America along with former Soviet Block Countries as major players in counterfeiting drugs and tobacco. (Start thinking of a future where smugglers are not running cocaine across the US border with Mexico; they are running ED pills or untaxed counterfeit cigarettes instead). The reason is simple; " in many cases, there is more money in counterfeit drugs or cigarettes than there is in cocaine or heroin." Americas Watchdog receives about 20 to 50 telephone calls per day from call centers in India or Central America selling what they presume to be counterfeit drugs. Americas Watchdog believes that Russian or Chinese organized crime run most of the larger global counterfeiting operations.
The most amazing discovery so far by Americas Watchdog has been corporate ignorance related to the fact that pharmaceutical companies or big tobacco companies are losing billions each year to counterfeiters, and the shareholders of these companies are being taken to the cleaners. "Perhaps ignorance is bliss for some corporations, but this will not be the case or excuse for legitimate drug manufacturers or legitimate cigarette makers when the knock offs of their products start killing people in the US or Europe". Saying that; " but we were waiting for US law enforcement to show up", will not be an excuse either. In 2005 US federal law enforcement seized counterfeit drugs valued at about ten million US dollars. In the estimation of Americas Watchdog, "that's less than a fraction of 1%, of the counterfeit drugs that actually came into the US" (mostly via the US mail or over night courier services).
If you are a pharmaceutical company or a tobacco company, a shareholder of a company that is being pillaged by counterfeiters, or a law firm interested in global counterfeiting, and you would like to learn more about effective measures aimed at trying to stop global counterfeiting, please visit the Global Piracy & Counterfeit Consultants web site ( Http://GP-CC.Com ) and let them know who you are. According to Americas Watchdog; "its time to take the gloves off, and go after this extremely serious world wide problem. There will be no second place for executives that fail to act, there will be no acceptable excuses when the disaster comes, the time to act is now."
The Global Piracy & Counterfeiting Consultants was created by Americas Watchdog as an effective way to protect consumers worldwide and at the same time protect the shareholders of company's whose products are being counterfeited. Consumer protection and protecting shareholders in the opinion of Americas Watchdog, "is a win for everyone".
###