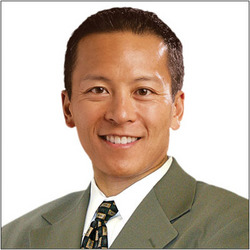 I'm out there meeting girls and I want to look the best I can. I've got to compete. Girls can't tell how old I am now; they think I'm in my early 40s.
Oak Park, Ill. (PRWEB) October 31, 2007
Nearly 1 million U.S. men had cosmetic plastic surgery in 2006, according to the American Society for Aesthetic Plastic Surgery.
"Male Baby Boomers realize they're competing with younger men, both in the workplace and in the social arena," says Allan Parungao, MD, a board-certified plastic surgeon. "Many men are turning to minimally invasive plastic surgery to help them maintain their edge."
Leading this trend, liposuction has become the most popular cosmetic plastic surgery procedure for men. The American Society for Aesthetic Plastic Surgery (ASAPS) reports that 53,263 liposuction procedures were performed on men in the U.S. in 2006.
"Jim," a 49-year-old Chicago executive, is a case in point. He underwent liposuction last year to trim his abdomen and love handles. "Afterward, I had a waist," he says. "People noticed!" Having liposuction also motivated Jim to stick to a diet and get rid of the few extra pounds he'd wanted to lose. Between the liposuction and his weight loss, he went from a 36" waist to 32".
"I'm a single guy," says Jim. "I'm out there meeting girls and I want to look the best I can. I've got to compete. Girls can't tell how old I am now; they think I'm in my early 40s."
Men are choosing liposuction for more than just their abs and love handles. "Many guys turn to liposuction to trim the excess fat from their neck and under the chin," says Dr. Parungao, author of A Woman's Guide to Cosmetic Breast Surgery and Body Contouring (Addicus Books, 2006). "Liposuction can even help correct mild cases of gynecomastia, a common condition where the male breast is enlarged."
Many Baby Boomer men choose the needle over the knife
The ASAPS reports that men's non-surgical cosmetic procedures increased 722% from 1997 to 2006. By far, the most popular non-surgical cosmetic procedure for men is Botox Cosmetic®, an injectable treatment that makes frown lines and wrinkles fade or disappear by relaxing the underlying facial muscles. In 2006, 300,472 Botox treatments were administered to men in the U.S, according to the ASAPS.
"Men in particular are looking for treatment options that offer fast results with little or no downtime," Dr. Parungao explains. "A Botox treatment takes only a few minutes. Most men are able to return to their normal routine immediately, and the results last about three months.
"Many men can benefit from combining Botox treatments with hyaluronic acid facial fillers such as Juvéderm and Restylane to give their skin a smoother, younger-looking appearance," Dr. Parungao adds. "And the effect of these treatments seems to last longer with each successive treatment."
In June 2007, the FDA approved a label extension for Juvéderm, based on clinical studies showing it provides smooth, natural-looking results that last up to one year with a single treatment.
And research published in the Feb. 20, 2007 Archives of Dermatology, published by the American Medical Association, shows that Restylane actually stimulates the body to produce its own collagen, a basic skin protein.
"Liposuction and non-surgical facial enhancements are tailor-made for men who want to maintain a younger appearance--with no one being the wiser," Dr. Parungao concludes.
Allan Parungao, MD, is an Oak Park, Illinois plastic surgeon board-certified by the American Board of Plastic Surgery. For more information on men's plastic surgery, visit http://www.parungao.com/men.
###