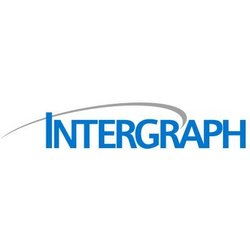 The purpose of the USGIF Awards Program is to give our community the chance to come together to nominate and recognize those who continue to build upon the tradecraft's foundation
Huntsville, AL (Vocus) October 31, 2007
The Defense Intelligence Agency's Missile and Space Intelligence Center (MSIC) was honored by the United States Geospatial Intelligence Foundation (USGIF) with the 2007 Geospatial Intelligence Achievement Award (Government Division). The USGIF Awards Program recognizes those who continue to build upon the intelligence tradition, validating and reinforcing the value the geospatial intelligence field delivers to U.S. national security.
The MSIC team has contributed greatly to the understanding of adversary military capabilities by developing and deploying a GEOINT-enabled Foreign Missile Test Range Analysis architecture. The system was developed by Intergraph Corporation, as part of a team led by COLSA Corporation. The ability to store, manage, query and view vast amounts of military geospatial intelligence data in seconds is a significant achievement. MSIC's daily savings of two to three hours per analyst of data search time has been reinvested into analysis. The new architecture greatly enhances the availability and usability of GEOINT data and results in more all-source analysts leveraging the full potential of GEOINT data as a contributor to their analysis.
"The purpose of the USGIF Awards Program is to give our community the chance to come together to nominate and recognize those who continue to build upon the tradecraft's foundation," said K. Stuart Shea, USGIF President and Chairman of the Board. "Additionally, this program further validates and reminds us of the value the geospatial intelligence field has to our national security."
Shea continued, "On behalf of USGIF, our Membership and Board, I would like to congratulate the Award Program winners on their accomplishments, earning them these notable honors. Their successes have greatly contributed to our field and we are pleased to recognize them for this."
"Intergraph congratulates the MSIC team on their accomplishments and we are proud to have contributed technology solutions to the award-winning MSIC program," said Brig. Gen. Jack Pellicci, U.S. Army ret., senior vice president of Intergraph Corporation's Security, Government & Infrastructure division and general manager of the company's Federal, Security and Intelligence business unit. "By enhancing geospatial intelligence analysis, MSIC has been instrumental in the advancement of U.S. national security, and we value the opportunity to work with them in their efforts to promote the safety of our citizens at home and abroad."
About USGIF
The United States Geospatial Intelligence Foundation is a Virginia-based nonstock, not-for-profit corporation. The Foundation is dedicated to promoting the geospatial intelligence tradecraft and developing a stronger community of interest between government, industry, academia, individuals and professional organizations who share a mission focus around the development and application of geospatial intelligence to address national security objectives. For more information on the Foundation, visit usgif.org.
About Intergraph
Intergraph Corporation is the leading global provider of spatial information management (SIM) software. Security organizations, businesses and governments in more than 60 countries rely on the company's spatial technology and services to make better and faster operational decisions. Intergraph's customers organize vast amounts of complex data into understandable visual representations, creating intelligent maps, managing assets, building and operating better plants and ships and protecting critical infrastructure and millions of people around the world. For more information, visit Intergraph.com.
© 2007 Intergraph Corporation. All rights reserved. Intergraph and the Intergraph logo are registered trademarks of Intergraph Corporation or its subsidiaries in the United States and in other countries. Other brands and product names are trademarks of their respective owners.
###