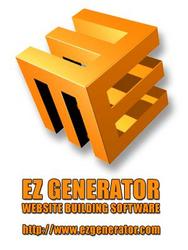 Every music band or artist should have its own website, and this is a great way to show off your creativity!
(PRWEB) November 25, 2007
Sint-Martens-Latem, Belgium Image Line Software, the developers of FL Studio, has announced a first prize of US$ 1000 for the best music web site created with its web site building software EZGenerator. Second prize will be US$ 500, third US$ 250 and fourth US$ 100. The contest will run till the 31th of December.
To enter the contest download the free EZGenerator demo and create a music web site featuring everything an artist or music band may require (biography, discography, demo songs/tracks, pictures, calendar with gigs, etc). Upload your web site creation to Image Line's server or your own server before the 31th of December and post the link in Image Line Software's forum.
The rules and regulations of the contest are available at the contest page.
The prizes will be wired to a paypal account or can be used as virtual cash in our Web shop.
"Every music band or artist should have its own website, and this is a great way to show off your creativity!" said Frank Van Biesen, Managing Director of Image Line Software.
With EZGenerator you have a complete and easy-to-use solution for all your web site development needs. It requires no technical skills, works without special scripts and is not limited to proprietary hosting services. EZGenerator comes with an impressive list of features - over 3000 Web templates, impressive image slide show, blog, photo blog, mp3 and video players, online calendar, e-commerce module, newsletter management, flash polls, and many more. You can find more information at EZGenerator Web Site.
About Image Line Software:
Established in 1994, Image Line Software provides high quality music applications to the computer-based music community and is well known for its leading digital audio workstation FL Studio (formerly Fruityloops), high quality synthesizers including Sytrus, PoiZone and ToxicIII, a mix of innovative Effect plugins and range of sample libraries used in their multi-sampler plugins DirectWave and Soundfont Player. In May 2007 Image Line Software released its acclaimed DJ mixing software application Deckadance and in July - its first additive synth, Morphine. In October Image Line Software announced its latest audio tool - the Multiband Maximizer Maximus. In addition to its audio software, Image Line Software develops and distributes the web site building application, EZGenerator.
For more information, please contact:
Maya Boycheva, PR Manager
Image Line Software
pr(at)image-line.com
###