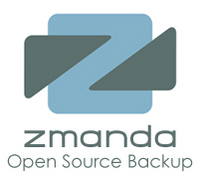 There's been a meteoric rise of Ubuntu on both desktops and servers, with more and more critical data being stored on these systems, and yet Ubuntu users are still primarily backing up their data with homegrown scripts
Sunnyvale, Calif. (PRWEB) November 13, 2007
Zmanda™, the leader in open source backup and recovery software, today announced that its Amanda Enterprise Edition now supports Ubuntu and is the first enterprise backup software available for this popular distribution of the open source Linux operating system. Amanda Enterprise for Ubuntu gives the rapidly growing Ubuntu community, for the first time, an affordable, robust backup and recovery solution built on open standards and delivered as open source software.
"There's been a meteoric rise of Ubuntu on both desktops and servers, with more and more critical data being stored on these systems, and yet Ubuntu users are still primarily backing up their data with homegrown scripts," noted Chander Kant, Zmanda CEO. "Amanda Enterprise gives Ubuntu users a commercial-grade backup solution to securely protect their data, without any risk of vendor or technology lock-in. Our support of Ubuntu is in direct response to strong demand from our customers, and it's a major step in reaching our goal of making enterprise data protection available to everyone."
Amanda Enterprise is a business-ready version of the popular Amanda open source backup and recovery software. Initially developed in 1991, Amanda has been battle-tested and proven by the open source community for well over a decade and is estimated to protect more than half a million of servers and desktops running various versions of Linux, UNIX, Mac OS-X and Microsoft Windows operating systems worldwide.
Amanda Enterprise Edition adds the enterprise features, usability, security, technical support and vendor accountability to make Amanda a cost-effective, powerful solution for protecting critical corporate data. For instance, with Amanda Enterprise, Ubuntu users can:
-- Backup and protect servers and desktop computers running Ubuntu as part of an intelligent network backup system
-- Easily set up a single server to back up multiple networked clients to tape, disk and optical devices
-- Write backups to tape and disk simultaneously.
-- Use any device supported by an operating system with Amanda. Since Amanda does not use proprietary device drivers, the user does not have to worry about breaking support for a device when upgrading Amanda.
-- Recover data with native utilities, regardless of whether Amanda is installed, due to the fact that Amanda uses native dump and/or GNU tar utilities and no proprietary formats.
-- Visually monitor their backup process and to create formatted reports through the Zmanda Management Console (ZMC).
Ubuntu adds to the comprehensive list of Linux distributions that Amanda Enterprise supports, including Red Hat Enterprise, Fedora, SuSE Linux Enterprise Server, OpenSUSE and Debian.
"Amanda Enterprise gives the expanding Ubuntu community a tested-and-proven open source backup solution, along with the benefits of enterprise-grade features and support from Zmanda," said Malcolm Yates, ISV and Partner Manager at Canonical. "Zmanda continues to be on the forefront of the open source revolution, with support for emerging open source technologies and ongoing community contributions."
Availability:
Amanda Enterprise Edition for Ubuntu is available today as part of a paid subscription to the Zmanda Network that includes certified and pre-compiled software, technical support, knowledgebase access, software updates and security alerts. Zmanda also offers a Community Edition of Amanda, which can be downloaded at http://www.zmanda.com/downloads.html.
Zmanda is offering a special promotional Amanda Enterprise bundle now through December, 2007 that includes one Amanda Enterprise backup server license and five backup client licenses of any operating system (Linux, Windows, Solaris). For more information about this special, please go to http://www.zmanda.com/amanda-bundle-promotion.html.
For more information about Amanda Enterprise, please go to http://www.zmanda.com/amanda-enterprise-edition.html.
About Zmanda:
Zmanda was founded in 2005 to bring the benefits of open source software to the critical operational task of data protection through backup and recovery. The company's flagship offering is the Zmanda Network, a suite of software and services for enterprise data backup and recovery. Zmanda Network offers a network backup solution based on Amanda, the world's most popular open source data backup and recovery technology, as well as an application-specific backup solution, ZRM for MySQL. Zmanda's corporate leadership includes technology veterans with broad experience in enterprise storage and open source software. The company's headquarters are located in Sunnyvale, California. For more information about Zmanda, please go to http://www.zmanda.com.
Zmanda is a trademark of Zmanda Incorporated in the USA. Other products mentioned may be trademarks of their respective corporations.
###