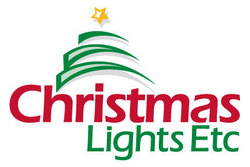 We also provide convenient shopping and delivery, huge product selection and excellent prices
Alpharetta, GA (PRWEB) November 14, 2007 -
Christmas Lights Etc was recently named to Inc. Magazine's 26th Annual List of America's Fastest Growing Private Companies. Christmas Lights Etc ranked No. 47 in the Top Companies in Consumer Products with a 3 year growth rate of 247%.
Christmas Lights Etc offers a one stop shop for all types of Christmas Lights and decorations including its exclusive line of TruTip™ Prelit Artificial Christmas Trees. Christmas Lights Etc is also a favorite for commercial decorators who prefer premium pre-lit artificial Christmas trees, wreaths, garland and LED lighting.
Why we are growing: Christmas Lights Etc has seen tremendous interest in its new line of TruTip™ Christmas Trees with needles that closely resemble a real tree. The branch tips replicate a natural needle tip and simulate the look of a live tree, fresh cut on Christmas morning.
"We also provide convenient shopping and delivery, huge product selection and excellent prices," said William Hale, President of Christmas Lights, Etc. "In addition we have streamlined our processes to provide on-line shoppers with quick turn around on orders which is critical during the holiday season," explained Hale.
Christmas Lights, Etc was established in 2000 with a vision of providing a superior selection of Christmas lights, decorations and premium prelit artificial Christmas Trees. Since its inception, Christmas Lights Etc has successfully shipped to over 100,000 customers and has been featured in articles by Smart Money magazine and other publications and seen on The Early Show on CBS and HGTV.
Contact:
Michael Streb 1-866-962-7382
Fax: 1-866-790-0253
###