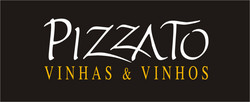 Van Nuys, CA (PRWEB) November 15, 2007
Rio Joe's Brands, Inc., the leading importer of Brazilian wines and cachaça, announces the arrival to the United States and particularly to the West Coast the award winning wines of Pizzato Vineyards and Wines from Vale dos Vinhedos, the premier wine-growing appellation of Brazil (state of Rio Grande do Sul).
The history of Pizzato family is synonymous with the history of wine in Brazil. In 1880 the family emigrated from the Veneto region of Italy to Southern Brazil and brought with them the grand tradition of winemaking. Since then, the Pizzato family has been growing grapes and making wine.
Vale dos Vinhedos is 75 mi south of the beautiful city of Porto Alegre and 930 mi south of the beaches of Rio de Janeiro.
At Pizzato they believe the vineyard makes the wine. For this reason, all the grapes are grown exclusively in their two estate vineyards; Pizzato Vineyards in Vale dos Vinhedos and Dr. Fausto Vineyards in Serra Gaúcha, and the vines are meticulously managed and cared for by highly skilled vineyard team using traditional principles and modern day technology.
The Pizzato line of wines includes the Pizzato Reserve Wines (Cabernet Sauvignon, Merlot, Chardonnay, Tannat and Egiodola) Concentus, a proprietary red blend made only top vintage years, and Fausto by Pizzato (Cabernet Sauvignon, Merlot and Rosé).
The Pizzato wines were the hit of the most recent Brazilian wine tasting events in San Francisco, New York and Toronto.
Wines of Brazil are the next up and coming wines from South America. Brazil is producing world class delicious wines, including merlot, cabernet sauvignon, chardonnay, sparkling wines, among others.
For more information, tastings, reviews and distributorship opportunities, please contact Rio Joe's Brands, Inc.
Contact:
Stepan W. Baghdassarian
Rio Joe's Brands, Inc.
800-200-1919 - 818-380-1126
info @ RioJoes.com
###