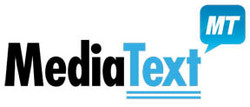 As part of the MediaText ad network, webmasters have 3 ways to earn money from their websites. We are quite confident webmasters using our competitors as well as those who have never used this form of www.MediaText.com [content monetization] before will appreciate the money-making opportunities provided by MediaText
Montreal, QC (PRWEB) November 27, 2007
Media Traffic Agency Inc. announced the official opening of MediaText.com – an in-text ad network giving advertisers the ability to deliver image, video and flash advertisements directly within web pages while webmasters earn revenue for the use of their pages.
Since the pre-launch at the ad:Tech San Francisco tradeshow April 2007, MediaText.com has undergone several enhancements designed to earn more money for webmasters and bloggers. These enhancements include: having all ads display images or thumbnails for increased click-thrus, the creation of VisioMedia giving webmasters the ability to display ads without using content, and the ability to earn money from active and passive referrals.
"As part of the MediaText ad network, webmasters have 3 ways to earn money from their websites. We are quite confident webmasters using our competitors as well as those who have never used this form of content monetization before will appreciate the money-making opportunities provided by MediaText," says vice president Nigel Williams.
"In just over 2 years of operation, Media Traffic Agency has aggressively taken on the CPV Contextual Advertising industry and has achieved a reputable and respected status amongst affiliate marketers and ad agencies world-wide. We attribute our success to asking the right questions and reacting quickly to the answers. These same qualities are sure to make MediaText equally successful in the in-text advertising industry."
The Publisher interface of MediaText.com is now open to the webmasters. In the coming months, MediaText will open its Advertiser interface to the pubic.
For a limited time, Media Text will give 100% rev share for the first 3 months to webmasters exceeding 5 million page-views monthly.
MediaText is a product of Media Traffic Agency - a CPV Contextual advertising network with more than 10 million users world-wide.
If you'd like more information about this topic, please visit http://www.mediatext.com or call Nigel Williams at 866.815.3429 x254 or nigelw @ mediatext.com.
# # #