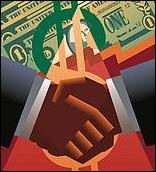 Spring Branch, TX (PRWEB) December 14, 2007
This week, ePharmacies.com launched their long awaited affiliate program through ShareaSale.com. With the site providing monthly memberships to users seeking to find prescriptions online, publishers already have the advantage of tapping into one of the largest industries on the Web. With a market this large and the best affiliate program payouts available, there is enormous mutual potential for both ePharmacies.com and their affiliates.
Even the top affiliate programs in the pharmaceutical industry have never broken the 30% commission rate ceiling. ePharmacies.com is shattering that ceiling by offering their affiliates a 47% commission rate on new registrations. They are also providing their affiliates with a 2nd tier where they can earn 11% from any of their sub-affiliates. Online affiliate programs come in all shapes and sizes, but the numbers rarely lie. Current ePharmacies.com affiliates are seeing as high as a 2.77% conversion ration for their traffic, also shattering industry standards to date.
Publishers interested in the ePharmacies.com affiliate program need only go to the website. They provide their affiliates with all of the tools necessary to close the deal with those potential leads. Keyword optimized text links, attractive and inviting banners, and great informational resources are available with the help of ShareaSale.com. Few of the highest paying affiliate programs also go to the lengths that ePharmacies does to help their publishers maximize their conversions.
Perhaps the most useful resources that are provided in the ePharmacies.com affiliate program are their tips and tricks, specifically geared for the pharmaceutical industry. You can get great advice about where to get new exposure, how to best convert traffic to sales, and much more. This resource truly sets ePharmacies.com apart from other pharmacy affiliate programs.
To start your partnership with ePharmacies.com, visit their affiliate page here: http://www.epharmacies.com/affiliatemarketing.aspx. Between their low prices, high commissions, and helpful resources, both ePharmacies.com and all of their affiliates should benefit tremendously from these relationships for a long time to come.
About ePharmacies.com
ePharmacies.com is an independent web site that is based entirely on members' feedback. Their international database of online pharmacies also includes Mexican and Canadian pharmacies. For more information, visit http://www.epharmacies.com.
Media Contact:
Joshua Daly
(888) 357-0508
# # #