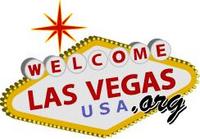 Las Vegas, NV (PRWEB) December 4, 2007
LasVegasUSA.org, the Internet's premier source for information for Las Vegas tourists about Las Vegas restaurants, Las Vegas attractions, and things to do in Las Vegas, is very pleased to announce the addition of a Las Vegas Hotels category on their blog to make it easier for site visitors to find helpful information about the many lodging options that Las Vegas has to offer.
When planning a trip to Las Vegas, there is such a wide array of places to stay that it can be difficult for visitors to determine which Las Vegas hotels feature the amenities that they want at the rates that their budgets can accommodate. In fact, on the famous Las Vegas Strip alone, there are at least 113 different hotels, each offering a unique and distinctive hotel experience including world-class Las Vegas restaurants and legendary service. This new blog category will make it much easier for visitors to discern the differences between these Las Vegas hotels and make their lodging plans.
The blog will be updated on a regular basis and each blog entry will focus on one Las Vegas hotel with information about the hotel's history, the unique amenities that the hotel offers, pictures that capture the hotel's distinctive atmosphere, how close it is to other Las Vegas attractions, as well as specifics about the hotel's casino. In addition to the Las Vegas Hotels category, visitors to LasVegasUSA.org will also find a wealth of information in other blog categories which include:

Las Vegas
Las Vegas Attractions
Las Vegas Casinos
Las Vegas Restaurants
Las Vegas Shows
Las Vegas Tours
The insiders that write these blog entries understand that planning a vacation to Las Vegas is half the fun and excel at providing precisely the information that travelers want in a lean style that gets right to the point so that readers can quickly find the information that interests them the most. If you're planning a trip to Las Vegas, bookmark http://lasvegasusa.org in your web browser and discover all there is to see and do in this legendary destination.
MEDIA CONTACT:
Nick Stamoulis
LasVegasUSA.org
781-777-2118
nick-stamoulis @ usa.net
###