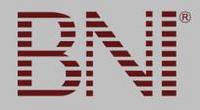 Upland, CA (PRWEB) December 4, 2007
Your business card is the most powerful business tool--dollar for dollar--you can invest in, says Dr. Ivan Misner, Founder and Chairman of BNI, the world's largest referral networking organization. The business card is compact, energy-efficient, low-cost, low-tech, and keeps working for you hours, weeks and even years after it leaves your hands.
Make Your Cards Accessible
Keep a small box of your cards in your glove box, your jacket pocket, your briefcase, wallet and computer bag. Don't leave home without them. And never run out.
Seek Business Card Exchanges
Seek opportunities to pass your card to prospective clients and potential referral sources. Likely venues: one-on-one meetings with someone you haven't seen recently; mixers; conventions; trade shows; visits to non-competing businesses that might attract the same people you'd like as customers.
Cards Go the Distance
Communicating with someone in writing? Send a card if it's appropriate to the occasion. After any telephone call in which business was discussed, follow up with a letter and your card.
Be Creative
Hand-write something on your card, such as your cell-phone number or secondary e-mail address. At a restaurant, leave your card with the tip and write a personal thank-you on the back. Pay the highway toll for the Mercedes behind you, and leave your card for the driver!
Take maximum advantage of your business card's full potential. And never, ever, be caught out without it.
Questions? Call Dr. Ivan Misner at BNI Headquarters in the USA at 1-909-608-7575.
BNI (http://www.bni.com) is the world's largest business networking organization, with more than 4,900 chapters in 37 countries worldwide. BNI's Founder & Chairman, Dr. Ivan Misner is the author of several book's including Masters of Sales, the latest addition to his bestselling Masters Series (http://www.Mastersbooks.com), and the #1 best-seller, Truth or Delusion--Busting Networking's Biggest Myths (http://www.TruthorDelusion.com). He is also the Senior Partner for the Referral Institute (http://www.referralinstitute.com), a referral training company with operations around the world.
# # #