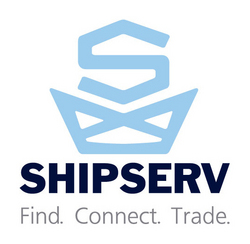 This is a landmark agreement for us and an exciting development for the Japanese market
Tokyo, Japan (PRWEB) December 1, 2007
ShipServ, the leading maritime e-marketplace, and MarineNet, Japan's premier marine website, today announced a major partnership to jointly bring ShipServ's e-commerce solutions to the Japanese market.
Under the terms of the agreement, MarineNet will become the exclusive agent in Japan for marketing and sales of ShipServ's solutions to the very important Japanese market made up of shipowners, shipmanagers, shipyards and maritime suppliers. ShipServ's solutions help maritime buyers and sellers in the areas of web based Commerce and Trade, Search and Advertising.
"MarineNet strongly supports e-Commerce, and in choosing a partner to extend such solutions to the Japanese market, ShipServ was the obvious choice", commented H. Ozeki, President of MarineNet. "We pride ourselves at MarineNet on providing a one-stop-shop for all information that the modern marine industry needs, delivered quickly and accurately. ShipServ helps us to further deliver on that promise."
Launched in 2000, MarineNet provides information and e-commercializing services to the maritime industry,
"This is a landmark agreement for us and an exciting development for the Japanese market", commented Paul Ostergaard, CEO, ShipServ "Having an experienced, well established and reputable partner is extremely important in for our current Japanese customers and prospective ones, and we look forward, with MarineNet, to growing the ShipServ community in Japan and providing even better service and support. ShipServ has a number of very important customers now among which NYK, MK ShipManagement, Meiji Shipping, Solar, Kobe Shipping, Fuji Trading, ISS and over 200 suppliers."
Since its launch in 1999, ShipServ TradeNet has become the world's most widely used maritime e-Commerce trading platform. Today a community of over 20,000 users are on track to conduct $1bn in trade per annum, buying and selling ship supplies and parts in more than 90 countries. ShipServ Pages, ShipServ's online search and sourcing tool, helps buyers find new suppliers and suppliers advertise themselves to prospective new customers. 2,000 ports and 1,400 brands are now represented on Pages.
About ShipServ
ShipServ is the leading maritime e-marketplace, helping buyers and sellers to easily find each other, connect cost effectively and trade efficiently. Whether a Supplier wants to attract new customers, a Buyer needs to source new Suppliers or existing purchasing relationships require internet-enabling, ShipServ is unique in helping businesses of all sizes in the areas of web based Commerce, Search and Advertising. Today 100 buying organisations, 3,000 vessels and 6,000 suppliers are on track to conduct $1bn in trade per annum and rely on ShipServ to transform the way they do business. For more information visit http://www.shipserv.com.
About MarineNet
MarineNet is Japan's premier marine website and consulting service. Established in 2000 by a group of Japanese Maritime compaines including Itochu, MitsuiOSK lines, NYK, K-line, and major trading firms, Fuji trading etc. MarineNet provides maritime information through its internet portal which has more than 60,000 page view /day. Additionally MarineNet provides consulting service to Japanese financiers for ship finance and has recently started consulting services for shipping funds and has already help setup one new fund. For more information, visit http://www.marine-net.com.
###