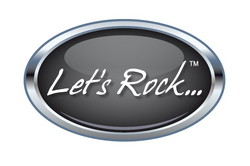 Los Angeles, CA (PRWEB) December 6, 2007
Looking for a gift guaranteed to thrill that special someone whose inner singer, songwriter and musician is yearning to break out? The Musician's Fantasy Recording Experience™ by The SuperStar Factory™ makes lifelong dreams come true for those Boomers, CEO's, professionals, executives, and "Idol" wannabes on your gift list. Or treat yourself.
The lucky gift recipient will fulfill their dreams by recording a demo CD with a worldwide team of top-name professional session producers, directed by Grammy® nominee and ASCAP award winner Tom Hambridge. Then we bring in the "best of the the best" studio musicians from many of the biggest selling hit records of all time.
Imagine the recording studios from your fantasy dreams, like the Palms in Las Vegas, Abbey Road in London, or those found on Music Row in Nashville. Virtually anywhere in the world, The SuperStar Factory™ will manage the entire on-ground celebrity star experience, from limo pickup at the airport to luxury hotel accommodations and local transportation, professional photography, and videotaping. We manage the rehearsals, recording, and the editing/mastering to the final product. To top it all off, we'll host a closing record release party for your invited guests and the musicians working on your production, just like the big name stars do it.
For amateur songwriters, our team of pros, with world class credentials and experience, will work one-on-one with you to create, arrange and fine-tune your dream songs and turn them into reality. Of course, a customized demo CD, video, and event memorabilia will accompany the Fantasy Artist home to share with friends, family and colleagues.
Regardless of the instrument played, the level of competence, the musical style or if we're working with either original or cover material, The SuperStar Factory™ has developed the experience, industry credentials and A-list connections to deliver an unparalleled music industry insider experience, with packages priced from $25,000.
We'll express mail a personalized gift card, laminated All Access Pass and a personalized framed "offer" letter from Superstar Records for the lucky recipient just in time for the Holidays.
A limited number of productions are available, so call today to ask about program details, customized productions and to book your Musician's Fantasy Recording Experience™ in time for the holidays.
Contact us at: tourdesk @ Superstarfactory.com, call +1.888.869.8882, or visit http://www.superstarfactory.com and Let's Rock.
About Superstar Factory Productions:
Formed as a experiential entertainment company, Superstar Factory Productions has over twenty years experience in bringing customized, highly unique and lasting entertainment value to every event that we produce. SFP events include the Musician's Fantasy Experience™ (Live and Studio), The Premium House Band™ for corporate events, Great Night™, a late night talk show format featuring your event's leaders and theme, and customized corporate entertainment around the world. Contact us via email at tourdesk @Superstarfactory.com, call +1.888.869.8882, or visit http://www.superstarfactory.com.
###