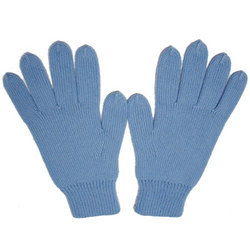 The Pashmina Store added the new items in time for holiday gift-giving due to the many requests received from customers
Humble, TX (PRWEB) December 5, 2007
The Pashmina Store, a Texas-based online retailer known for its selection of luxurious two and three-ply wraps, shawls and scarves made from the finest quality Pashmina from Nepal, has announced a new line of knit cashmere socks, gloves, hats and jersey knit scarves. The exclusive knit cashmere items are made exclusively for The Pashmina Store and can only be ordered at the Company website, located at http://www.ThePashminaStore.com.
The one-size-fits all cashmere gloves, hats, scarves and hats come in a variety of fun and fashionable colors including cranberry, light blue, dark chocolate, black, light pink, camel and natural off-white. They are available at the consumer-friendly prices of $29.99 for a pair of gloves or socks, $25.99 for each hat, and $29.99 for the jersey knit scarves.
"The Pashmina Store added the new items in time for holiday gift-giving due to the many requests received from customers," said Nattakitta Rhodes, Vice President of Design for The Pashmina Store. "We chose a smooth knit to give each item a classic look that can be enjoyed for years to come."
About The Pashmina Store:
Established in 2003 by Blair Rhodes, The Pashmina Store website was born with the idea of going direct to the consumer to keep prices low and reach as wide an audience as possible. In early 2000, the family visited Nepal, and developed a great appreciation for Pashminas. Seeing firsthand the care and tradition that goes into the making of Pashmina goods, they developed a desire to share them with as many people as possible. Blair's mother, Charlene, started out doing "Pashmina Parties." The Pashmina Store offers affordable prices on top quality pashmina and cashmere goods and free standard shipping in the United States
Media contact:
Nicole Vance
The Winning Pitch
(704) 560-4917
###