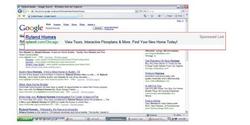 Chicago, IL (PRWEB) December 5, 2007 -
Marcel Media, a leader in interactive online marketing solutions, today announced its campaign for Ryland Homes, one of America's largest homebuilders, has won a 2007 Stevie Award for Women in Business for: Online Advertising Campaign of the Year.
The 2007 Stevie Awards for Women in Business is an international competition recognizing the accomplishments of outstanding women executives, business owners, and the companies they run. The awards are produced by the creators of the prestigious American Business Awards, hailed as "the business world's own Oscars."
"We're pleased that our campaign earned this award--but not surprised," said Eric Elder, Ryland's Senior Vice President of Marketing. "We chose Marcel Media for its proven track record in increasing website visibility, traffic, and customer acquisition. This winning campaign is just one of the innovative marketing solutions they're developing for us."
Stevie Awards were handed out in multiple categories at the gala event in Las Vegas on November 12. More than 800 entries from companies of all sizes and in virtually every industry were submitted for consideration.
"We're proud to win this award for Ryland's campaign," said Kelly Cutler, CEO of Marcel Media, "but we're even more pleased that our client is getting results. Innovative strategic online advertising that delivers is what we do for our clients."
Formed in 2003, Marcel Media has grown from a two-person agency to a small world-class strategic interactive advisory firm serving forward-thinking real estate, financial services, and healthcare clients. In addition to Ryland Homes, Marcel Media counts industry leaders Hub International, Rush University Medical Center, and Evanston Northwestern Healthcare among its clients.
Details about the Stevie Awards for Women in Business and the list of Finalists and Stevie Award winners are available at http://www.stevieawards.com/women/.
About Marcel Media
Marcel Media is a strategic interactive advisory firm that specializes in search engine marketing, web development and custom web integration, social networking, and online marketing. Since 2003, Marcel Media has worked with clients such as Hub International and Rush University Medical Center to achieve their online marketing goals. Marcel Media produced the 2005 Chicago Search Report, a groundbreaking analysis of business owner search engine usage. Learn more: http://www.marcelmedia.com or call 312.255.8044.
About The Ryland Group
With headquarters in Southern California, Ryland is one of the nation's largest homebuilders and a leading mortgage-finance company. The company currently operates in 28 markets across the country and has built more than 265,000 homes and financed more than 225,000 mortgages since its founding in 1967. Ryland is a Fortune 500 company listed on the New York Stock Exchange under the symbol "RYL."
About The Stevie Awards
Stevie Awards are conferred in four programs: The American Business Awards, The International Business Awards, the Stevie Awards for Women in Business, and the Selling Power Sales Excellence Awards. Honoring companies of all types and sizes and the people behind them, the Stevies recognize outstanding performances in the workplace worldwide. Learn more about The Stevie Awards at http://www.stevieawards.com.
###