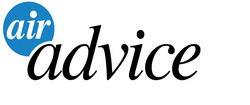 At Shinyei, we are very pleased to take our relationship with AirAdvice to the next level with the launch of AirAdvice Japan
Portland, OR (PRWEB) December 5, 2007
AirAdvice, Inc. has joined with international corporate partner Shinyei Kaisha to launch AirAdvice Japan™, the Japanese market version of the HomeAdvice™ program that has helped tens of thousands of consumers across North America to enjoy cleaner, healthier, more comfortable indoor air.
"We're honored to work with Shinyei Kaisha to launch AirAdvice Japan," says Jim Crowder, AirAdvice CEO. "We've enjoyed a fruitful research and development partnership with Shinyei for years, including exclusive developments available in North America only through AirAdvice. When Shinyei approached us about licensing our consumer business model we found that it was a good strategic fit with a strong and well-established partner as well as an excellent market expansion decision. Clean, comfortable indoor air is a universal concern, and Shinyei expects broad success with AirAdvice Japan."
AirAdvice and Shinyei Kaisha have worked in partnership for the last seven years to bring innovative indoor air quality sensor technology to Asian and North American markets. AirAdvice's intellectual capital contribution to Shinyei's product development led, in turn, to Shinyei's adoption of the AirAdvice business model.
"At Shinyei, we are very pleased to take our relationship with AirAdvice to the next level with the launch of AirAdvice Japan," says Taro Nakagawa, Business Development Manager at Shinyei Kaisha. "We value our years of working together and the mutual benefit we have achieved by incorporating AirAdvice's technological advances into our sensor products. We now look forward to expanding our markets based not only on these advances, but also on our adoption of the AirAdvice business model - the foundation of the new AirAdvice Japan program. Japanese consumers want clean, healthy air inside their homes; with AirAdvice Japan, Shinyei is in a unique position to deliver the testing and solutions that meet this need."
As with the North American HomeAdvice™ program, the core of the AirAdvice Japan program is the AirAdvice indoor air quality (IAQ) monitoring and reporting technology. A professional places the AirAdvice monitor or monitors in a home or business. The monitor samples air continuously and analyzes six potential problem areas: particle allergens, chemical pollutants, temperature, humidity, carbon dioxide, and carbon monoxide. The data collected by the monitor is transmitted to the independent AirAdvice analysis system, which generates findings in a consumer-friendly SmartIAQ™ report. The SmartIAQ™ report is a key component of both the North American HomeAdvice™ program and the AirAdvice Japan program: it is a detailed, comprehensive, yet easy-to-understand report that not only explains test results to consumers and offers insight into how they can take control of the air quality inside their homes and businesses, but also suggests how they can save on energy costs and improve their impact on the environment, as well.
AirAdvice Japan™ launches in Japanese markets in December. For more information, visit http://www.airadvice.com or http://www.airadvice.jp.
About AirAdvice, Inc.:
AirAdvice, Inc., headquartered in Portland, Oregon, was founded in 1999 to help people improve their quality of life by taking charge of their indoor environment.
AirAdvice develops innovative technologies to monitor and analyze building performance and indoor environment factors that impact occupant comfort, health, and safety as well as system and building efficiency. The HomeAdvice™ and BuildingAdvice™ systems enable contractors, facility managers, and building owners to identify opportunities to reduce energy costs, improve the operational efficiency of heating, ventilation, and air conditioning (HVAC) systems, and solve indoor environmental quality issues.
More than 1,500 contractors and 30 distribution companies across North America use the HomeAdvice™ and BuildingAdvice™ systems. For more information, visit AirAdvice at http://www.airadvice.com.
About Shinyei Kaisha:
Shinyei was established in 1887. Since then, Shinyei has extended its business network throughout the world. Shinyei is now a fully-fledged group of companies involved in a wide range of activities including textiles and apparel, foodstuffs, housing materials, and electronics. Shinyei continues to strive for the benefit of both customers and shareholders, while at the same time endeavoring to contribute to the betterment of society. For more information, visit Shinyei Kaisha at http://www.shinyei.co.jp.
###