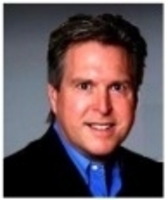 Tom's background in developing and managing online media companies, combined with his expertise in attracting capital investments and implementing sustainable growth strategies made him the obvious choice to take Innovectra to the next level
Vienna, VA (PRWEB) December 6, 2007
Innovectra Corporation, the only full service local search software and services company, today announced the appointment of Thomas ("Tom") Lewis President and CEO. Mr. Lewis will be based out of Innovectra's corporate headquarters in Vienna, Va., USA and will be responsible for developing and driving the company's overall growth strategy as well as overseeing day-to-day operations across the enterprise.
An Internet media technology veteran, Tom has been active in managing successful start-up businesses for over twenty five years, most recently serving as president & CEO of Entrieva, an Internet advertising-targeting technology company. Tom created Entrieva through the combination of Webversa (a VXML Voice ASP) and the acquisition of Semio Corp. and under his direction, created and patented the innovative Internet advertising targeting technology known as ClickSense(tm), currently in use with major media companies including AOL, advertising networks including Collective Media, Specific Media, Choice Media and search companies such as Mamma.com. While with Entrieva, Tom also was instrumental in attracting over $12 million in institutional capital and subsequent follow-on debt and equity capital.
"Tom's background in developing and managing online media companies, combined with his expertise in attracting capital investments and implementing sustainable growth strategies made him the obvious choice to take Innovectra to the next level," said Gary Golding, General Partner, Edison Venture Fund.
Prior to Entrieva, Tom served as vice president and CFO of Essential Technologies, Inc., an enterprise software company serving Fortune 1000 and Federal, State and Local clients and before that he served as group vice president and general manager of Weston's Knowledge Systems & Solutions practice, where he developed custom knowledge management software applications, Web-based knowledge communities and Web-delivered software applications for enterprise clients.
Previously, Tom served as vice president of strategic planning then president and COO for the Retirement Care, Communications and Internet operations subsidiaries of The Oxford Group, a multi-billion dollar commercial real estate development and management company. During his tenure there he successfully raised over $100 million in debt and equity capital in both private and public formats as well as managed operating businesses with over $50 million in revenues, which included both business acquisitions and dispositions. Tom began his career with Arthur Andersen & Co. focused on high technology companies and he was involved in taking multiple companies public, including US Design Corporation and Digital Switch Corporation.
About Innovectra Corporation
Innovectra Corporation is the only full service local online search software and services company. An online publishing pioneer, Innovectra is the first company to publish an integrated electronic Yellow-and-White pages directory. Innovectra offers its Yellow Pages publishing clients a complete suite of interactive online media products and services that "profitize" local search, including ActivDirectoryTM, proprietary technology that quickly converts print products into high-quality local search format, and ActivSearchTM, an innovative local search product that classifies and extracts data including print advertising images combined with new Service Area local search capabilities. Innovectra also helps local advertisers using its LeadStreamTM online lead generation service that allows local businesses to pay for results and performance. Local businesses can learn more by visiting LeadStream. To learn more about Innovectra, visit Innovectra or a client site for more information about its award winning services. The company's customers include Windstream's Official Online Yellow Pages, United's Los Angeles Online Yellow Pages, Metro's Atlanta Online Yellow Pages and Ambassador's New York Yellow Pages.
###