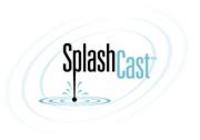 I am thrilled to join SplashCast
Portland, OR (PRWEB) December 5, 2007
SplashCast Corp, a leading provider of online advertising solutions for social networks, has appointed Charlie Baker, a former senior executive at Nike and Starbucks, as board director. Mr. Baker will work collaboratively with the management team as Executive Vice President, with a primary focus on strategic business development.
Mr. Baker is a successful global business executive with 25 years experience building brands in the US and internationally. His management experiences include start-ups, middle market and global Fortune 500 companies where he focused on leading companies through significant growth to maximize shareholder value. As General Manager/Divisional Vice President of Nike Global Retail, he built a $1.2B global business unit. As a member of Nike's Executive Leadership Team, Mr. Baker was responsible along with top executives with leading the strategy of Nike's $12B global businesses. In addition, Charlie was CEO of Starbucks Australia and CEO of a venture-backed media company, FamilyWonder.com, which he led through successful acquisition by Sega.
SplashCast's Branded Channel Platform enables media companies and advertisers to massively distribute brand-sponsored media, such as premium video and music, in online social networks including Facebook and MySpace.
"I am thrilled to join SplashCast," Baker said. "SplashCast solves a major problem that all marketers are trying to figure out right now: how to reach a young demographic that has become immune to conventional advertising. SplashCast has figured out not only how to reach this market, but how to compel them to come back for more. This is a game changing opportunity."
Michael Berkley, CEO and Founder of SplashCast, added: "Charlie is a world-class marketing executive. He lives and breathes the issues around consumer marketing. He is connected to the world's leading marketing agencies and consumer brands. His background is a perfect fit as we reach out to the market with our world-class social network marketing platform."
About SplashCast
SplashCast, headquartered in Portland, OR, is a leading online marketing platform that gives brands direct access to the youth and young adult markets.
###