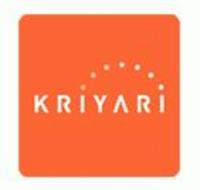 It gives me a great pleasure to announce our Giving Tree program in partnership with Kriyari Inc. I believe each community or corporation can initiate this Giving Tree every year. We are grateful for the health and pleasures in life. I look forward to the Plug and Play Tech Center community actively participating in the Giving Tree and helping two very worthy causes
Sunnyvale, CA (PRWEB) December 5, 2007
'Tis the season for giving to those in need, so Kriyari, along with Silicon Valley's Plug and Play Tech Center, have teamed up to offer a unique online giving program for the holidays, called the Holiday Giving Tree. The Holiday Giving Tree program benefits two charities; Toys for Tots and Second Harvest Food Bank.
Using Kriyari's iStorez technology, the two companies have created a website where donors can easily find toys, clothes, food and gift items from a wide variety of stores and order these to be delivered as gifts for the Toys for Tots program. The donor experience is one of browsing an online mall that has been customized for gift giving by well known stores.
Kriyari will donate all merchant commissions earned through the Holiday Giving Tree site to Second Harvest Food Bank. In addition, Plug and Play will match this donation dollar-for-dollar.
"It gives me a great pleasure to announce our Giving Tree program in partnership with Kriyari Inc. I believe each community or corporation can initiate this Giving Tree every year. We are grateful for the health and pleasures in life. I look forward to the Plug and Play Tech Center community actively participating in the Giving Tree and helping two very worthy causes," said Saeed Amidi, CEO of Plug and Play.
Employees of the 100+ plus companies that are located at the Plug and Play Tech Center, friends and family can all now buy and donate gifts to Toys for Tots and have them delivered to the holiday tree in the building's lobby. In addition, the site is open to anyone to do their holiday shopping, which will all go towards helping the Second Harvest Food Bank.
For 60 years, Toys for Tots has collected new, unwrapped toys during the months of October, November and December and distributed them as Christmas gifts to children in need. Gifts donated to Toys for Tots will be collected at the Plug & Play office in Sunnyvale and should be shipped to the address below no later than December 20th.
Holiday Giving Tree
Plug and Play Tech Center
440 North Wolfe Rd.
Sunnyvale, CA 94085
Phone: 408-524-1400
"We are very pleased that Kriyari and Plug and Play have chosen Toys for Tots to be a part of their Holiday Giving Tree campaign. Toys for Tots is committed to bringing joy to families in need during the holidays and we could not fulfill our mission without the generosity and support of the community. With the many options vying for the public's donation dollars, innovative programs like the Holiday Giving Tree are vital to our continued success," said Sgt. Jin Liu of Toys for Tots.
About Kriyari Inc:
Kriyari Inc. is a venture funded company based at Plug and Play. The company is the developer and operator of the iStorez network. The iStorez Network creates interactive and timely storefronts for 400+ retailers and syndicates branded shopping content from these stores and brands. iStorez is a one-stop-destination for consumers to browse and discover the latest products, newest deals and ongoing promotions from their favorite stores and brands. iStorez selects and presents the most relevant stores to consumers based on their interests like a seasonal theme (Holiday 2007, Christmas Specials), a product interest (handbags, laptop) or a shopping category (teen apparel, sporting goods). To experience the Holiday Giving Tree, go to http://givingtree.istorez.com/
About Plug and Play Tech Center:
Plug and Play Tech Center is a strategic partner to a vibrant community of 100+ technology start-up companies. Based in Sunnyvale, it offers these companies a full range of services from office space, data center, strategic advice to introductions to potential investors. They are committed to cultivating the next generation of revolutionary start-ups in Silicon Valley that will impact people globally.
###