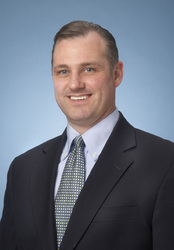 Understanding customers' business requirements and then aligning technical solutions to fit their needs is the best way to ensure that true value is realized
Naugatuck, CT (PRWEB) December 7, 2007
NSI is proud to announce the appointment of Robert Boshka as Vice President of Operations. Mr. Boshka will be responsible for leading NSI's award-winning service group.
"Customer care is not just talk for Robert," said NSI President Thomas McDonald. "Our company has been built on customer satisfaction and during his career Robert has consistently demonstrated his belief in a customer-centric approach."
Boshka has been providing business and technology solutions for more than 25 years, starting on the front lines and working his way up - from engineer to project manager to executive management - at a variety of companies throughout Connecticut.
His career has been distinguished by a commitment to delivering the highest possible level of customer service. "Understanding customers' business requirements and then aligning technical solutions to fit their needs is the best way to ensure that true value is realized," Boshka said. "The people at NSI obviously share this philosophy and I am looking forward to building on the company's track record of service excellence."
Boshka is a member of the Society for Information Management (Fairfield/Westchester Executive Board member) and the Project Management Institute (NYC, PMIW, SNEC Chapters). He graduated from Fairfield University's Bridgeport Engineering Institute with a B.S. in Electrical Engineering and has earned a wide range of industry certifications.
About NSI
Headquartered in Naugatuck, Connecticut with regional offices throughout the Northeast, NSI is an experienced value added re-seller offering companies and government entities responsive, customized solutions and exceptional service. Founded as an IBM Mid-Range service provider, NSI has expanded its offerings to include Managed Services, Hardware Platforms, Imaging, Security Solutions, Storage Solutions, Software Sales & Implementation, Network Design & Development, Server Consolidation & Upgrades, WAN/LAN & Wireless Networking, Virtual Private Networks (VPN), Voice Recognition and Consulting.
###