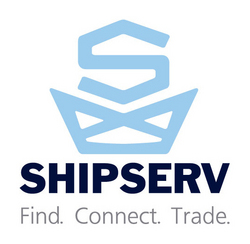 We have strived to establish the Philippines as a leading global e-services hub, and the establishment here of ShipServ again vindicates our efforts. This clearly marks the Philippines as a modern and competitive hub for companies wishing to open shop in a 21st century location
Manila, The Philippines (PRWEB) December 7, 2007
ShipServ, the leading maritime e-marketplace, today unveiled its new global development, telesales and support centre, based in Manila, The Philippines. Senator Manuel A. Roxas graced the opening of the new office and welcomed over 70 ShipServ employees.
"It's heart-warming to see a leading maritime e-commerce company set-up its key operations in Manila. They made a right choice, as Filipino workers are really known worldwide for their talent, competence and service beyond the extra mile, nautical mile or bandwidth," Senator Roxas said.
"We have strived to establish the Philippines as a leading global e-services hub, and the establishment here of ShipServ again vindicates our efforts. This clearly marks the Philippines as a modern and competitive hub for companies wishing to open shop in a 21st century location," the former Trade secretary added.
Founded in 1999 and headquarted in London, UK, ShipServ helps maritime buyers and sellers around the world to easily find each other, connect cost effectively and trade efficiently. Today a community of over 20,000 users are on track to conduct $1bn in trade per annum, buying and selling ship supplies and parts in more than 90 countries.
"ShipServ is a global business and is committed to deploying its resources in the best locations wherever they may be in the world," stated Paul Ostergaard, CEO, ShipServ "We were impressed by the high quality, well educated and global-savvy Filipino professionals, so for us Manila made good commercial sense."
The office in Manila will be made up of product development staff, customer sales executives as well as finance and support operations. ShipServ Manila has almost doubled in the past 12 months and further expansion is planned in the next few years.
For more information please contact Lone K Jensen at ShipServ on +45 3341 1070.
About ShipServ.
ShipServ is the leading maritime e-marketplace, helping buyers and sellers to easily find each other, connect cost effectively and trade efficiently. Whether a Supplier wants to attract new customers, a Buyer needs to source new Suppliers or existing purchasing relationships require internet-enabling, ShipServ is unique in helping businesses of all sizes in the areas of web based Commerce, Search and Advertising. Today 100 buying organisations, 3,000 vessels and 6,000 suppliers are on track to conduct $1bn in trade per annum and rely on ShipServ to transform the way they do business. For more information visit http://www.shipserv.com .
###