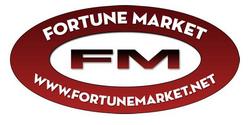 We are pleased to announce what we feel is the successful completion of technical adjustments and various administrative challenges typically experienced during the structural reorganization of a publicly traded entity
Los Angeles (PRWEB) December 6, 2007
Fortune Market Media Inc. (OTC PINK SHEETS: FTMMD), a diversified media and communications corporation and the first and only company trading in the public market to own a car racing team, announces that after successfully completing its reorganization of its capital structure and being assigned a transitional Symbol FTMMD on November 13, 2007 by NASDAQ for 20 business days, it will resume trading under it's original symbol: FTMM on Monday December 10, 2007.
This 20 day transition symbol was required by NASDAQ for the orderly clearing and other inter-brokerage system requirements for the trading of the company's common shares within the public markets after re-organization.
"We are pleased to announce what we feel is the successful completion of technical adjustments and various administrative challenges typically experienced during the structural reorganization of a publicly traded entity," said Arthur Kats, president of Fortune Market Media. "We are now looking forward to introducing our company to investors and the investment banking communities across the globe in view of the fact that we have created a solid foundation from which the company may be easily traded in the public market. We would also like to announce that during the first quarter of 2008 the Company is planning to provide all corporate information to meet the requirements and high disclosure level of the OTC Pink Sheet disclosure category and to also satisfy the requirement by providing 'adequate current information' publicly available under Rule 144 of the Securities ACT of 1933."
The Company, which is now trading on the OTC Pink Sheets market, has retained counsel with a view to explore filling with the SEC documentation to become a fully reporting issuer.
About Fortune Market Media, Inc.
Fortune Market Media, Inc. (FTMMD) are a diversified media and communications company providing businesses with a variety of financial-, consumer- and investor-related communications services. Fortune Market creates awareness among investors, consumers and potential partners through its multi-channel streams of media. More information is available at http://www.fortunemarket.net .
Safe Harbor Act: This release may contain "forward-looking statements" within the meaning of Section 27A of the Securities Act of 1933, as amended, and Section 21E the Securities Exchange Act of 1934, as amended and such forward-looking statements are made pursuant to the safe harbor provisions of the Private Securities Litigation Reform Act of 1995. "Forward-looking statements" describe future expectations, plans, results, or strategies and are generally preceded by words such as "may," "future," "plan" or "planned," "will" or "should," "expected," "anticipates," "draft," "eventually" or "projected." You are cautioned that such statements are subject to a multitude of risks and uncertainties that could cause future circumstances, events, or results to differ materially from those projected in the forward-looking statements, including the risks that actual results may differ materially from those projected in the forward-looking statements as a result of various factors.
Contact:
for Fortune Market Media
aLine media public relations
Kenn Henman, 310-576-1808
kenn(at)alinemedia.com
###