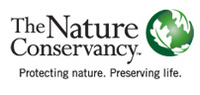 Arlington, VA (Vocus) December 6, 2007
The following statement was issued today by The Nature Conservancy:
It is a watershed moment – the first time a comprehensive climate cap-and-trade bill has been sent to the Senate floor with the endorsement of a committee. The legislation would represent the most significant investment in American conservation in our generation.
With bills before the United States Senate and House that address carbon emissions reductions through fuel economy standards, carbon markets, and nature-based strategies, and world delegations in Bali watching the United States closely as they negotiate post-Kyoto opportunities, the American political climate is changing.
The Lieberman-Warner bill, reported out of the Senate Environment and Public Works Committee last night, is a landmark event – a sure indication that meaningful and comprehensive climate change legislation that is good for the environment and good for American business is possible.
Lieberman-Warner offers a strong starting point for action on reducing U.S. carbon emissions. The bill's comprehensive approach recognizes the importance of addressing all major sources of greenhouse gas emissions, and the role that forest conservation and restoration can play in combating climate change. The bill also clearly recognizes the dramatic impact climate change will have on plants, wildlife and natural areas and the long term importance of conserving, protecting and managing natural systems, such as coastal wetlands, that can buffer and mitigate the effects of climate change.
With a mission to preserve and protect the lands and waters that plants, animals and people need to survive, The Nature Conservancy is especially heartened by the strong commitment to conservation and wildlife and habitat protection reflected in the bill, in particular its commitment to fund the Land and Water Conservation Fund, the principal source of land acquisition funding for national parks, national forests, national wildlife refuges and other public lands.
The cap-and-trade approach called for in Lieberman-Warner provides the greatest assurance that emissions will be reduced and is likely to be the most cost-effective way to address climate change. Its inclusion of forest carbon is another important way to keep the costs down and enable emissions targets to be met. Assuring carbon market access for international activities to reduce deforestation will be important and we look forward to working with the Senate to achieve this objective.
For more information on the Conservancy's climate change efforts, visit http://www.nature.org/initiatives/climatechange/ .
The Nature Conservancy is a leading conservation organization working around the world to protect ecologically important lands and waters for nature and people. To date, the Conservancy and its more than one million members have been responsible for the protection of more than 15 million acres in the United States and have helped preserve more than 102 million acres in Latin America, the Caribbean, Asia and the Pacific. Visit The Nature Conservancy on the Web at http://www.nature.org .
Contact
Cristina Mestre
703.841.8779
cmestre(at)tnc.org
###