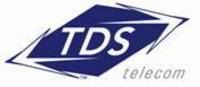 We are concerned that thieves may call customers stating they are trying to confirm a new account or request inappropriate information due to the new FCC rules
(Vocus) December 7, 2007
Definition: Pretexting—describes the activity of a person impersonating another person to gain access to call records or other private information under false pretenses for fraudulent or deceptive reasons.
On December 8th, new Federal Communications Commission (FCC) Customer Account Security Rules become effective to address and guard against pretexting fraud. The rules apply to all telecommunication providers in the U.S., including TDS Telecom and TDS Metrocom, and will impact consumer's interaction with their local and national communication providers.
In an effort to prevent pretexting, the FCC has mandated U.S. phone and wireless companies to establish unique ways to identify customers when they call to access information, such as detail on calls made on their account. For instance, companies can no longer use information like your mother's maiden name or social security number as a unique identifier because if you had been a victim of identity theft that information may be used by criminals to access your account.
From this point forward, companies like TDS Telecom are mandated by federal regulation to implement new security measures similar to the banking industry. For instance, at TDS you'll be asked to set up a Personal Identification Number (PIN) and then you'll be asked to answer a Security Question that only you should know the answer to; such as, "What is your favorite color?" The answer will be stored by TDS and used as your unique identifier along with other data they have on record representing your individual or business account.
"For consumers this could be a short-term inconvenience, but it will provide a long-term security benefit," states Andrew Petersen, director of legislative and public relations for TDS. "We are doing all we can to make this as seamless as possible for our customers."
To ensure compliance and account safety, TDS customers that do not currently have a PIN will need to proactively call TDS offices to have a PIN created for their account. Until customers are able to identify themselves using a PIN or Security Answer, TDS is prohibited by the FCC from disclosing information such as detailed call records.
One of the most difficult issues facing consumers and businesses today is identity theft. Scams such as Phishing and Vishing are used by identity thieves try to convince people to divulge personal information via email or by incoming phone calls.
"We are concerned that thieves may call customers stating they are trying to confirm a new account or request inappropriate information due to the new FCC rules," states Petersen. "Therefore I'd like to remind our customers to never give out personal information to unexpected callers or email requests."
TDS is encouraging customers to call directly to set up their new security settings and to watch their bills for more information. To call TDS dial 1-888-CALL TDS (225-5837).
TDS Telecom, a growing national company headquartered in Madison, Wis., brings high-quality, locally based telecommunications services to hundreds of rural and suburban communities across the United States. The company, along with its subsidiary TDS Metrocom, provides service for more than 1.2 million access line equivalents. Visit http://www.tdstelecom.com for more information.
TDS Telecom is part of the Telephone and Data Systems, Inc. (AMEX: TDS) family of companies. TDS is a diversified telecommunications corporation founded in 1969. Through its strategic business units, U.S. Cellular (AMEX: USM) and TDS Telecom, TDS operates primarily by providing wireless and local telecommunications service. The company currently employs approximately 11,600 people and serves approximately 6.4 million customers in 36 states.
For More Information Contact:
DeAnne Boegli
v. 608-664-4428
c. 608-225-2472
deanne.boegli(at)tdstelecom.com
###