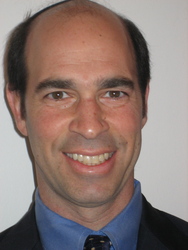 Planning ahead can save on your annual spending and the media is more open for story ideas at this time.
Memphis, TN (PRWEB) December 11, 2007
J. Blotner Advertising and Public Relations, a nationally recognized media and public relations firm, announced today that it will be celebrating it's 15th year anniversary. The agency will also be highlighting the acquisition of it's new client, Settlements For Life.
Jonathan Blotner, CEO and Media Director, comments on the anniversary, "We are both excited and looking forward to celebrating this very special anniversary. To mark fifteen years in business is quite a humbling experience."
J. Blotner Advertising's firm has worked with many small, medium and large clients with diverse and eclectic backgrounds. Some of their clients include Geico Insurance, Jana and Skinny Water, and most recently Settlements For Life.
J. Blotner has consulted for or worked closely with the following industries:

Retail
Legal (Attorney advertising)
Entertainment (nightclubs, restaurants)
Insurance
Medical
Debt consolidation
Hotel
Hospital
Fitness water
Sports and fitness
J. Blotner Advertising's philosophy and mission since day one has always included putting the client first. In addition to client care and customer service the focus for each client is always the same: Create a plan and strategy that results in the highest return on investment and profit for every business.
Thomas Exnicious, Executive Vice President of Fidelity Homestead (former President Of Globe Homestead), comments on retaining J. Blotner Advertising as his agency of record, "Hiring this agency was the single best business decision I have ever made."
Jonathan Blotner comments: "The fact that our client's have continued to stay and grow with us over the years gives validation to this 15 year anniversary. We are very proud of our client industry list and look forward to many more successful years."
J. Blotner Advertising & PR: Just What Makes This Firm So Unique?
J. Blotner has carved it's own niche by focusing solely on client needs. Mr. Blotner takes a personal interest in his client's goals and specific needs. When asked what makes his agency unique and different from other marketing firms, Mr. Blotner comments,
"When we first meet with our perspective clients, we discuss their short term and long term goals. Our number one focus is profit for their business. It is at this point that our clients know that we are on the same page and we share those common goals."
J. Blotner Advertising focuses on the following services for it's clients:
Media Buying: Interactive (internet, banner, pay-per-click advertising)
Media Buying: Traditional (print, television, radio, outdoor)
Branding and brand awareness
Public relations (free press and publicity)
Web and advertising design
Now Is Time To Focus on 2008 Marketing Plans And Strategy
Experts agree that now is the time for businesses to plan ahead and put their marketing strategy in place for 2008. An advertising firm will have the ability to negotiate the best rates available. Regarding all public relations and story ideas, now is also the best time to pitch stories and promote future events.
"Without a doubt now is the time to put your plan in gear," Comments Mr. Blotner. "Planning ahead can save on your annual spending and the media is more open for story ideas at this time."
For a limited time, J. Blotner is offering an incentive for all new businesses interested in working with J. Blotner Advertising & PR. The publicity team and it's writers will create a press release at the cost of $25 (regular cost is $150).
"This is the very first time we've offered a 'special' on our services," says Mr. Blotner. "As a celebration for our 15 years in business and to create an incentive for any new business to contact us, we decided to offer this unique promotion."
If your business is in need of a marketing plan, media strategy, or publicity campaign please visit the firm's web site at http://www.jblotneradvertising.com or contact Mr. Blotner direct at 901.568.4800.
###