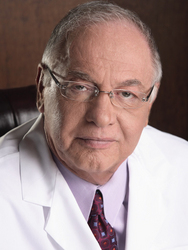 CoQ10 shares the same synthetic pathway in the body as cholesterol. When you block cholesterol with statins, you block the body's natural production of CoQ10
East Hanover, NJ (PRWEB) December 10, 2007
High cholesterol, diabetes, and cancer all have one thing in common: their medical treatments often rob the body of the very nutrient it needs to maintain heart and brain health, Coenzyme Q10. In the fifty years since its discovery, CoQ10 has been clinically shown to play a vital role in the mitochondria, the body's cell production powerhouse, but it is QuTen Research Institute's recent technological breakthrough that has allowed the large molecular weight of CoQ10 to be formulated in a daily dietary supplement, Qunol Ultra CoQ10, that may actually help prevent cell damage and improve health in just weeks.
Dr. Frederic Vagnini, board certified heart surgeon and host of New York City radio program, "The Heart Show," explained Qunol's breakthrough Ultra CoQ10 supplement, "In the past, absorbing CoQ10 supplements in the body was difficult because its molecule dissolved only in fats. Qunol Ultra CoQ10 supplement is both water and fat soluble and has demonstrated 300% better absorption than other CoQ10 supplements." Qunol's CoQ10 absorption, the Dr. pointed out, results in increased heart energy and a more potent anti-oxidant effect in just weeks - not the months that fat-soluble supplements delivered.
Because the body's ability to produce the Coenzyme Q10 nutrient decreases steadily with age, 50% by the age of 43, cells become damaged and degenerative diseases occur. Worse, many of the medications used to treat degenerative diseases deplete the cellular energy the body needs to function fully. "For example," shared the heart surgeon, "CoQ10 shares the same synthetic pathway in the body as cholesterol. When you block cholesterol with statins, you block the body's natural production of CoQ10," adding, "If you take statins, its important to take a CoQ10 supplement to maintain blood pressure and a strong and healthy heart."
Before using a dietary supplement, consult your physician. For more information on Qunol Ultra CoQ10, visit http://www.qunol.com.
References
1. Bhagavan HN, Chopra RJ. Coenzyme Q10: Absorption, tissue uptake, metabolism and pharmacokinetics. Free Radical Research, 2006; 40(5):445-453.
2. Overvad K, Diamant B, Holm L, Holmer G, Mortensen SA, Stender S. Coenzyme Q10 in health and disease. Eur J of Clin Nutr 1999; 53:764-770.
3. Langsjoen PH, Langsjoen AM. Overview of the use of coenzyme Q10 in cardiovascular disease. Biofactors 1999;9:273-284.
4. Greensberg S, Frishman WH. Co-enzyme Q10: A new drug for cardiovascular disease. J Clin Pharmacol 1990;30:596-608.
5. Gold DR, Cohen BH. Treatment of mitochondrial cytopathies. Semin Neurol 2001; 21:309-325.
6. Schon EA, DiMauro S. Medicinal and genetic approaches to the treatment of mitochondrial disease. Curr Med Chem 2003;10:2523-2533.
7. Conklin KA. Coenzyme Q10 for prevention of anthracycline-induced cardiotoxicity. Integr Cancer Ther 2005;4:110-130.
8. Bliznakov EG, Wilkins DJ. Biochemical and clinical consequences of coenzyme Q10 biosynthesis by lipid-lowering HMG-CoA reductase inhibitors (statins): A critical review. Adv Therap 1998;15:218-228.
9. Hodgson JM, Watts GF, Playford DA, Burke V, Croft KD. Coenzyme Q10 imporves blood pressure and glycaemic control: A controlled trial in subjects wit type 2 diabetes. Eur J Clinical Nutr 2002;56:1137-1142.
10. Bliznakov EG. Chopra RK, Bhagavan HN. Coenzyme Q10 and neoplasia: Overview of experimental and clinical evidence. In: Bagchi, D, Preuss HG, editors. Phytopharmaceuticals in cancer chemoprevention. Boca Raton: CRC Press; 2004. p 599-622.
11. Kishi H, Kishi T, Folkers K. Bioenergetics in clinical medicine. III. Inihibition of coenzyme Q10-enzymes by clinically used anti-hypertensive drugs. Res Commun Chem Pathol Pharmacol 1975;12:533-540.
Qunol Ultra CoQ10 is distributed by QuTen Research Institute LLC located in Novato, CA, and is available at Target, Rite Aid, Longs, and Costco.com.
###