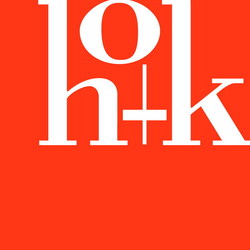 San Leandro, Calif. (Vocus) December 10, 2007
The Alameda County Juvenile Justice Center in San Leandro, Calif., recently earned LEED Gold Certification from the U.S. Green Building Council, the first and only juvenile justice center in the nation to achieve the designation. The LEED (Leadership in Energy and Environmental Design) Green Building Rating System is a voluntary, national standard for developing high-performance, sustainable buildings.
Built on a 17-acre site, the 360-bed Alameda County Juvenile Justice Center, which opened in April 2007, includes a five-courtroom building plus medical and dental facilities. Public defenders, district attorneys and other officials have offices within the center.
Several sustainable elements contributed to the project's LEED designation, including the addition of photovoltaic (PV) panels on the roof, post-consumer and post-industrial recycled material contents and a carefully monitored lighting system.
HOK San Francisco led the design of the project, which exceeds Title 24 state energy efficiency standards by 40 percent.
"One of the main energy elements is the use of a 'cool roof,' – a light-colored component that will cover more than 180,000 square-feet of the facility and deflect the sun's rays," said Steve Slosek, project manager at HOK San Francisco.
To encourage the development and use of grid-source, non-polluting renewable energy technology, the project has contracted to purchase 100 percent of the building energy needs from wind generation by employing a two-year renewable energy contract.
Architects also accommodated alternative transportation needs by including bicycle storage and carpool/vanpool parking spaces at the site to reduce pollution in the environment.
Additional sustainable strategies included:
• operable windows, designated smoking areas and mechanical intakes to prevent exposure of building occupants to tobacco smoke;
• carbon-dioxide monitors to sustain long-term occupant comfort and well being by ensuring ample amounts of fresh-air are introduced into the building envelope through the ventilation systems.
• onsite recycling bins in convenient locations throughout the building.
Earlier this year, Alameda County became one of 12 charter members launching the Cool Counties initiative in conjunction with the Sierra Club. It is a program designed to combat global warming by asking counties nationwide to reduce warming emissions 80 percent by 2050. Counties also will try to urge the federal government to adopt legislation requiring an 80 percent emissions reduction by 2050 and raising fuel economy standards to 35 miles per gallon within a decade.
Alameda County already had adopted legislation requiring buildings to meet a minimum of LEED Silver Certification and already had a handful of projects under way to cut its carbon footprint: County facilities are conserving $6 million of energy a year and generating on-site power through 3.1 megawatts of solar installations and a 1-megawatt fuel cell at Santa Rita Jail in Dublin.
"The Juvenile Justice project is right into the paradigm of sustainable operations," said Jim Kachik, Deputy Director of Alameda County's General Services Agency. "We are doing our best to document the positive impact and green practices of this building. It's great when we can take a facility that appears not to be 'greenable' and end up using it as an example in the community."
The HOK-designed buildings represent the firm's 18th project to earn LEED recognition from the U.S. Green Building Council.
HOK (http://www.hok.com/sustainabledesign/) is a global architectural firm that specializes in planning, design and delivery solutions for buildings and communities. Through its collaborative network of 26 offices worldwide, the firm serves diverse clients within the corporate, commercial, public and institutional markets. HOK is committed to developing resources and expertise to help lead the world toward sustainable communities and building environments. Founded in 1955, the firm's expertise includes architecture, engineering, interiors, planning, lighting, graphics, facilities planning and assessment and construction services.
Established by the U.S. Green Building Council, the LEED Green Building Rating System is a voluntary, national standard for developing high-performance, sustainable buildings. It provides a complete framework for assessing building performance and meeting sustainability goals. Based on well-founded scientific standards, LEED promotes strategies for sustainable site development, water savings, energy efficiency, materials selection and indoor environmental quality.
http://www.hok.com/sustainabledesign/
###