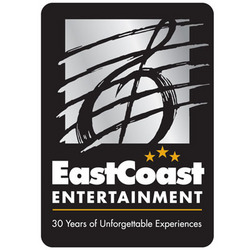 This is an exciting time for iO
Richmond, VA (PRWEB) December 11, 2007
EastCoast Entertainment (ECE), the country's largest entertainment agency, is pleased to announce it has signed the legendary iO Theater, formerly Improv Olympic. With theaters in Chicago and Los Angeles, iO is renowned for the performing and teaching of long-form improvisational theater.
Founded in 1981 by Charna Halpern, iO has helped launch the careers of many comedians who moved on to celebrity status on Saturday Night Live, TV sitcoms, and movies. Alumni of iO include Mike Myers, Tina Fey, Seth Meyers, Horatio Sanz, Amy Poehler, Vince Vaughn, Andy Dick, Andy Richter, the late Chris Farley, and many more.
Many stars continue to perform at iO, including Tim Meadows of Saturday Night Live, Neil Flynn of Scrubs, T.W. Leshner of Heroes, Nick Armstrong of The Office, and David Koechner of Anchorman.
"We are very excited about this new relationship," said Lee Moore, Executive Managing Director of EastCoast Entertainment. "iO has a tremendous reputation in the business and has inspired countless numbers of talented comedians to achieve success and celebrity. We look forward to working closely with iO and to bringing the best improvisational comedy in the country to larger audiences."
Representing more than 10,000 entertainers and artists across the country, EastCoast Entertainment successfully operates and books entertainment in all 50 states and internationally for private group and social events, as well as for corporate functions, national tours and public-ticketed events.
ECE maintains an impressive line up of exclusive and non-exclusive performers. A recent sampling of acts performing for ECE clientele includes high-profile, national acts such as Dave Matthews Band, Tony Bennett, Hootie and the Blowfish, The Allman Brothers Band, and the Harlem Gospel Choir. Non-musical headliners include Jeff Foxworthy, Kevin Pollak, Bill Cosby and Richard Lewis. ECE also provides a broad array of the most successful and sought-after party bands in the country.
"This is an exciting time for iO," said iO founder Charna Halpern. "Together, iO and EastCoast Entertainment have more than 50 years of entertainment experience, and we are excited to be working together to broaden iO's reach, enabling us to introduce improvisational theater to markets that don't typically offer the art form."
EastCoast Entertainment is the largest, full-service entertainment agency in the country, arranging entertainment and producing events from coast to coast and around the world. The Company operates seven offices and delivers the largest direct resource of exceptional talent and quality production services in the industry. ECE's mission is to make every celebration an unforgettable experience by combining client-centered business practices with world-class talent and comprehensive event production services.
EastCoast Entertainment represents 85 exclusive acts and more than 10,000 non-exclusive acts. With 30 years of experience, ECE has delivered more than 1 million unforgettable experiences with shows spanning the country and the globe.
Contact:
Kristin Maynard
EastCoast Entertainment
(804) 355 - 2178 Office
(804) 353-3407 fax
###